Getting Visa for Thailand is much simpler than you think. This article explains the entire visa process, the documents required for getting visa and the best time to visit Thailand.
Thailand is one of the best pocket-friendly destinations. Thailand is the most sought-after destinations for luxury and budget travelers alike. Many people head to Thailand because of the ease of obtaining a Visa on Arrival, without any considerations.


I would say this is the right time to plan your Thailand trip on a budget. The Thai government has offered Visa on Arrival fee exemption until October 31st.

Thailand has launched a temporary visa on arrival (voa) fee exemption until October 2019 to boost tourism revenue. The visa on arrival exemption applies to 21 countries, including India and China. Usually, the tourist visa fee of Thailand will cost you around 2000 Thailand Baht, which is equivalent to 60 $ or 4000 inr. Now, the 'voa' fee is totally free. You can tour up to a maximum of 15 days. So plan accordingly. You can find the confirmation of Thai visa fee exemption here.
You can download the Thailand visa on arrival form from here.
Tip: You can download the form and fill it before you reach Bangkok Airport.

Documents required for Thailand visa
Completed Thailand visa on arrival form.
Passport sized photograph (4 × 6 cm). Keep a note of the Thailand visa photo size, as this is different from regular passport size photograph.
At the time of applying for a voa, your passport must be valid for at least 30 days. But we recommend maintaining your passport validity for at least six months for international travel.
Confirmed return ticket within 15 days.
Sufficient funding of at least 10000 Baht per person or 20000 Baht per family.
Can I apply for Thailand Visa On Arrival Online?

The Thai Government has now launched e-voa, where you are eligible to apply online for a visa on arrival. This would facilitate you in skipping long queues and the last minute rush getting the visa stamped in a minute. The e-visa can be applied at Thai Embassy site. The process is pretty straight forward.
Once you register your details and submit the application form, you would be granted with the Trn (Transaction ReferenceNumber), upload the document and pay the fee online and you will get the e-visa in 24 hours.
Please take a printout of it and get it stamped when you arrive in Thailand.
Can I apply Thailand tourist visa for more than 15 days?
Yes, Tourist visa with single entry is available. You can stay up to 60 days, and the visa is valid for three months from the date of issue. You can also extend your visa to an additional 30 days by visiting the Thai Immigration Office with the extension fee of 1900 thb.

The 30 days tourist visa might cost you around 4300 Indian Rupees.

Best time to visit Thailand?
Despite its diverse climate, Thailand is one place which you can visit all around the year. However, if you are looking for a sun kissed holiday on the beaches, then you would need to understand the climatology of Thailand. Thailand has four regions.
Central Thailand
Northern Thailand
South East Thailand
South West Thailand
So the best time to visit Thailand would be which region you are planning to visit.Overall any time between November to April will be the best time to visit places in Central Thailand (Bangkok, Ko Chang), Northern Thailand (Chiang Mai), South West Thailand ( Phuket & Krabi). The weather is different on the southeast coast (Ko Samui) where November has the highest rainfall and the best time to visit would be between January and February.

If you are looking for some really good deals, then you can plan your visit in the monsoon. You can save up to 80% on your bookings with lesser tourists.

Festivals in Thailand:

Here is a list of famous Thailand festivals. If you are in Thailand around any of the festive periods, don't miss out to witness them.
Yi Peng (Lantern Festival)
Thai Lantern festival is an occasion, where thousands of lanterns are freed into the sky with written messages on it.
Location: Chiang Mai, Thailand Month: Usually on twelfth lunar month full moon day every year.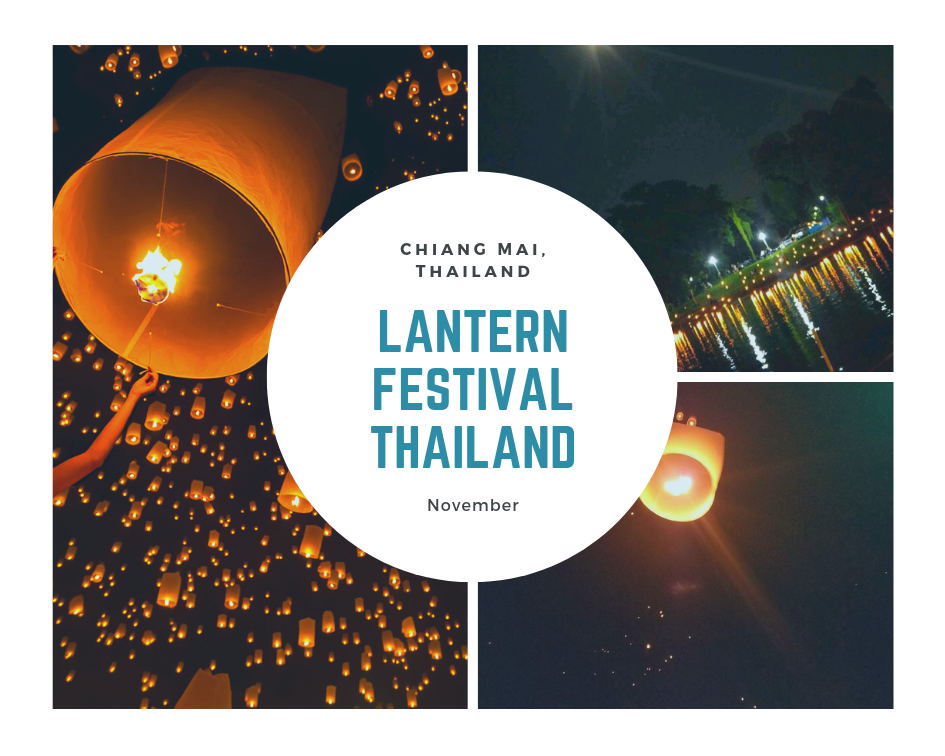 Phi Ta Khon (Ghost Festival)
This is similar to Halloween, where people dress up like a ghost. Location: Dan Sai, Loei Province, Isan, Thailand. Dates – June or July
Songkran (The Water Festival)- Thai New Year
As the name says, people splash water on each other. Dates: 13 April – 15 April
Boon Bang Fai (The Rocket Festival)
Location: Yasothon Province, North-east Thailand. Dates: May 3 – May 7, 2019
Dates: 5th February 2019
Location: Phuket
Dates: October
Location: Ubon Ratchathani
Dates: July

If you are traveling to Thailand before October 2019, you can save few bucks from your pocket! Do check out the 6 days iternary in Thailand which has the best places to see in Thailand.

Conclusion
Thailand visa on arrival is given for 21 countries including India and China.
Thailand visa on arrival fee is exempted till October 31st.
Voa fee exemption is applicable for a maximum stay if 15 days.
You can apply for a visa via online and get e-visa after paying the service fee.
The ideal time to visit Thailand is between November to April.