Last Updated: September 14, 2023
Inverness is one of Scotland's most underrated cities.
It's a lovely little place to explore, and it's a surprisingly good base. I reckon it's a much better base than Glasgow and Edinburgh because it's really central (especially if you're keen to head north), and it's close to loads of brilliant stuff.
I've spent lots of my time in and around the area, so I've brought you my 19 favourite day trips from Inverness in this guide.
I've included lochs, hills, towns, villages, distilleries, viewpoints, train rides, castles and loads more. I've broken my list down into the following three (admittedly vague) categories: outdoor adventures, historic sites and towns and villages. So whatever you're into, there'll be something on this list for you. For lots of these day trips from Inverness, you'll need access to a car, but there are plenty you can also enjoy with public transport.
Bring your guidebook, pack your bagpipes and join us—today, Budget Travel Plans are hitting the 19 top day trips from Inverness.
Top Day Trips from Inverness for Outdoor Adventures
Loch Ness
You all knew this one was coming first.
Inverness lies just beyond the northeastern tip of Loch Ness, so lots of tourists use the city as a base for exploring the loch.
I'll be honest—there are better, more interesting, and much more beautiful lochs in Scotland. But if it's your first time in the nation, you'll probably want to explore iconic Loch Ness. So here are some of the best Loch Ness day trips from Inverness:
Drumnadrochit and Urquhart Castle: Drumnadrochit is a lovely little village right in the middle of Loch Ness, with some nice places to eat and drink and super-close proximity to iconic Urquhart Castle. Also in Drumnadrochit is the Loch Ness Center & Exhibition, where you can learn about the loch, its people and history, and even Nessie herself, that ridiculous fictional Scottish legend.
Fort Augustus: My favourite settlement on Loch Ness, right at its southern tip. Fort Augustus is home to five famous locks, which are the main access point for boats entering the loch. It's one of the most-photographed sites on Loch Ness.
A big ol' drive around the perimeter of the whole loch: The best way to see the whole loch is, unsurprisingly, by driving around the entire thing. The eastern side is the least-explored, but there are countless places around the entire perimeter for eating, drinking and adventuring.
Forests and falls: If you're looking for extra outdoor adventures around the loch, check out Farigaig Forest, Abriachan Forest, Plodda Falls and Divach Falls. Plodda Falls is my favourite, but it's not as close as some of the others.
Other Lochs: Loch Monar, Loch Mullardoch, and more
Loch Ness isn't Scotland's only loch (the place has around 30,000 of the watery boys).
And close to Inverness, there are plenty more worth exploring. Some of my favourites are Loch Monar, Loch Mullardoch, Loch Luichart and Loch Ashie, but there are loads more (some of these are in Glen Strathfarrar, which I've covered in more detail later).
Like I said before, Loch Ness (because it's so big) is way less scenic than lots of Scotland's other lochs. So if you have lots of time in Inverness, I recommend visiting as many other lochs as you can.
I would even recommend prioritizing other lochs over Loch Ness, but I know you won't listen.
Sections of the North Coast 500
Okay, you can't tackle the entirety of the North Coast 500 in one day.
But Inverness is the typical start (and end) point of the 500-mile (800km) loop, which is one of the best road trips on the planet. So while you're in the city, it's a good idea to drive along some sections of the route.
Broadly speaking, you can either head west in the direction of Applecross, or north in the direction of John o'Groats. The stretch heading west is better, but the stretch heading north hugs the coast for a lot of the route.
If you follow the western route all the way to Applecross, you'll hit our next recommendation – the Bealach na Ba.
Applecross and the Bealach na Ba
The Bealach na Ba, just on the outskirts of Applecross, is probably the most famous road in Scotland.
Over a measly distance of 6 miles (10km), it climbs more than 600 meters, making for a vivid and vertiginous ride. It's a brilliant route if you're a confident driver. There are incredible views and lots of challenging tight switchbacks.
If you're not a confident driver, you'll probably want to cry and run away and abandon your car forever.
If you drive all the way to the Bealach na Ba from Inverness, you'll be ticking off the southern part of the North Coast 500 and Scotland's most famous road. How's that for making good use of time!
The Isle of Skye
Just south of Applecross and the Bealach na Ba, you have the Isle of Skye.
Yeah, it's pretty far from Inverness, but it's absolutely beautiful, and it's definitely worth the ride. You, of course, can't explore the entire island on a day trip from Inverness, but you can see some of Skye's top highlights.
There are a considerable number of things to do on the Isle of Skye, but on a quick day trip, I'd be looking to tick off at least Portree, the Old Man of Storr and the Quiraing. Maybe even the Fairy Pools too, if you have time.
If you want to know much more about the Isle of Skye, check out our top things to do there, and our ultimate 5-day itinerary.
Glen Strathfarrar
Glen Strathfarrar is massively underrated and always overlooked in pursuit of Scotland's more famous outdoor hangouts.
A valley ('glen' translates to 'valley' in Scottish Gaelic) measuring in at around 14 miles (22.5km), it has lochs, mountains, forests, wild goats, red deer, birds of prey and plenty more. But best of all, it has lots of serenity and solitude—only 12 cars are allowed in the valley at any one time, so you'll probably not see anyone else.
If you like hiking and outdoor adventuring without being surrounded by countless crowds of other people, go to Glen Strathfarrar.
My favourite spots in the glen include Loch Monar, Càrn Eige, and Sgùrr na Lapaich, but even wandering without a plan can be really rewarding.
The glen is closed from mid-August until October.
Cairngorms National Park
Next up is Scotland's biggest adventure playground and the best option for a hiking-based day trip from Inverness.
The biggest national park in the UK, Cairngorms National Park is a hefty chunk of land. But if you plan correctly, there's lots of good stuff you can do on a day trip from Inverness. Broadly speaking, you can either hike, visit towns and villages, or get involved in other outdoor fun:
Hiking: Many of the UK's biggest mountains are in the Cairngorms. The best entry-level hike is up Cairngorm itself, but my other favourites are Ben Macdui and Braeriach. Wherever you hike, try to wander past Loch Avon, my favourite Cairngorms loch.
Town-hopping: Some of the Cairngorms' best towns are Aviemore, Boat of Garten, and Pitlochry. Aviemore is the most famous, but Pitlochry is my favourite. You can visit them one at a time, or all three together on a whistlestop trip.
Other outdoor adventures: Check out the Reindeer Center, countless star-spotting opportunities, and any of the three ski centers in the national park.
Top Day Trips from Inverness if You Like Towns and Villages
Plockton
Pretty close to the Isle of Skye, just on the mainland, you have Plockton.
Just like the Isle of Skye, it's pretty far from Inverness, but it's totally worth the trip. Maybe my favourite coastal village in Scotland, Plockton has boats, charming cafes, a little beach, and a tiny forest. There's not much to do here, but I guarantee you'll fall in love with the place.
On your way in or out of Plockton, make sure you drive through Duirinish. Somehow, it's maybe even prettier than its nearby neighbour. You pass a little bridge, a charming river, sleeping cows, and a diminutive row of houses on the drive in.
If you're looking for cute, romantic villages in Scotland, you won't find better than Plockton and Duirinish.
Beauly
Beauly is massively underrated, and it's one of my top hidden-gem picks on this list.
Not many people will recommend Beauly because not many people visit. But it's only around 10 miles (16km) from Inverness, making it an easy day trip (especially if you don't have a car).
Beauly is most famous for its big historic priory, but I prefer its quaint atmosphere. Cozy and homely, it has lovely places to eat and drink, and it's a beautiful place for a wander. My top recommendation is Corner on the Square, a cute little deli with a seating area, lovely cakes and lots of artisan treats.
If you like the sort of small-sized towns where you can spend your day eating, drinking, reading, chilling out, and wandering from one cozy hangout to another, you'll love Beauly.
Lossiemouth
Lossiemouth is another underrated pick and one of my favourite coastal towns in Scotland.
Charming, welcoming and homely, there's not much to do here. But that's sort of the point.
A traditional little Scottish coastal town, it's a lovely place to eat fish and chips, chow down on ice cream, and wander along dunes on beachside walks.
If you're travelling with kids, it's a great place to visit. Many people come to swim, surf, and play in the sand, and there are loads of kid-friendly places to eat and drink.
Nairn
Around 25 miles (40km) west of Lossiemouth, you have Nairn.
It's only around 15 miles (24km) east of Inverness, so it's a good option if you're seeking a nearby day trip or relying on public transport.
Nairn is also a great place to visit if you travel with kids. You get beaches, boat trips, dolphin-spotting opportunities, a busy town centre, a pretty harbour, and lots of places to eat and drink.
And if you're into golf, the town is home to two championship courses.
Overall, Nairn is convenient, close to Inverness, and full of stuff to do.
Ullapool
My favourite town in Scotland, this place is the definition of charming (well, not literally).
It's around 60 miles (100km) west of Inverness, but it's totally worth the journey, and it's a hugely popular destination for lots of Scotland's day-trippers.
Ullapool is a square-shaped settlement on the sea, packed with boats, seafood and smiling faces. Somehow, it just feels like home, and you'll absolutely fall for it.
Chow down on tasty treats at the Seafood Shack, wander around the shores of Loch Broom, and take endless photographs of the town's mountain-backed waters.
If you have time, combine a trip to Ullapool with a hike up Stac Pollaidh, one of my favourite mountains in Scotland. The views from its summit massively outweigh the effort required to get them.
Top Day Trips from Inverness for History, Heritage and Iconic Sites
The Hogwarts Express and Glenfinnan Viaduct
Do you know that famous train Harry Potter rides on to get to Hogwarts?
Well, here's a spoiler for you: Harry Potter isn't real.
But the train is, and you can ride along its iconic route on a day trip from Inverness.
On the train, you ride from Fort William to Mallaig (or vice-versa) over a journey of around 41 miles (66km). On some trips, you can sit in carriages that were used in the actual movie.
Along the way, you'll pass Loch Morar (the deepest freshwater lake in Britain), Loch Nevis (the deepest seawater lake in Europe), Glenfinnan Viaduct, the villages of Arisaig and Morar, and plenty more beautiful and iconic places. And best of all, the entire ride takes place on a traditional steam train.
The train runs once a day in each direction, but make sure you book in advance because it's such a popular journey. Some people reckon this is the most beautiful train journey in the world.
If you don't want to ride on the train, you can instead see the most famous part of the ride (that's Glenfinnan Viaduct) from ground level. Many people drive here for hikes and photographs and watch the train pass by.
Dunrobin Castle
Dunrobin Castle isn't really a castle (it's actually a big stately home).
But whatever you want to call it, it's massive and impressive, and lots of tourists love it. On Scotland's east coast, it's around 55 miles (88km) north of Inverness. Still inhabited, the place has almost 200 rooms.
On tours, you can visit both the castle and the grounds—both are huge, imposing and impressive. They also have a quaint tea room, a museum, and frequent falconry displays.
If you like looking at rich people's houses, you'll love Dunrobin Castle.
While you're here, make sure you visit Dornoch, just 12 miles (20km) south of the castle. It is a charming seaside town with beaches, walks, golf courses, and excellent seafood. And best of all, it's between Inverness and Dunrobin, so it's a logical stop.
Eilean Donan Castle
Probably the most photographed castle in Scotland (if not Britain), this place is iconic. Eilean Donan Castle is beautifully perched over some of Scotland's most famous shores, where Loch Alsh meets Loch Duich and Loch Long.
There's not a huge amount to do here, but it's ridiculously scenic. You could (and probably will) spend hours trying to find the best view (and the best angle for your Instagram, obviously).
If you can, visit early because crowds dominate the place by late morning.
While you're here, you should also drive around Loch Duich, one of my favourite lochs in Scotland. It's super picturesque, and there are lots of lovely picnic spots along its shores.
If you're looking for a nearby hike, tackle the Five Sisters of Kintail, one of Scotland's best (and most challenging) ridge walks.
The castle and its surroundings are around 70 miles (113km) from Inverness, but they're worth the ride.
Culloden Moor
Only around 6 miles (10km) from the city, this is one of the best day trips from Inverness for anyone interested in Scottish history and heritage.
In April 1746, there was a huge battle here. In the last major fight in the Jacobite uprising, around 1,600 people were killed in a strangely short but shockingly bloody hour of combat.
It's now all meticulously catalogued and explained in the on-site exhibition. You get a 360-degree theatre, artifacts, interactive displays, a restored cottage, and lots more interesting insights.
If you like history, you'll love it. If you don't, you'll probably find this unbearably boring.
Clava Cairns
If you're into ancient ruins and relics, head to Clava Cairns.
You'll find a Bronze Age cemetery with mysterious graves and standing stones here. Around 4,000 years old, it's one of Scotland's best-preserved prehistoric sites. And best of all (because it's in the middle of a field), it's free to visit. Perfect if you're on a budget!
Clava Cairns is only 6 miles (10km) from Inverness, and it's right next to Culloden Moor. So if you're into historical stuff, you can combine the two into a heritage-packed day full of insights and exhibitions.
Glenfiddich Distillery
Probably the most famous distillery in Scotland, Glenfiddich Distillery is around 60 miles (100km) from Inverness. But if you like whisky, it's definitely worth the trip.
They offer several different types of tours, from basic to aficionado-level. I just went basic, and it was the best whisky tour I've ever tried.
On a wander around the place, you'll see how whisky is made, learn about the process, and drink some of the stuff for yourself (that's the best bit, obviously).
Because they're a big company, the tours are polished and well-presented and packed with interesting stuff.
Speyside Whisky Tasting
If you really love whisky and one distillery isn't enough (or if you don't want to venture all the way to Glenfiddich), there are loads more distilleries near Inverness.
My favourites are Dalmore Distillery, Balmenach Distillery, and Balvenie Distillery. But there are plenty to choose from (with around 60 distilleries in the Speyside region, just east of Inverness). So look at a map, plan a route for yourself, and enjoy some of the best distilleries on the planet.
For people who like tasting local treats, learning about local culture, or just getting drunk, this is one of the best day trips from Inverness.
Final Thoughts
There they are—the 19 best day trips from Inverness. As I said before, the city is a perfect base for day trips, so make sure you tackle as many as you can.
If you want to know anything else about travelling in Scotland, check out our fact-packed best-of guides to Dumfries, Fife, and the Isle of Skye.
Thanks for reading, and we'll see you next time!
🌍 Ready to Jet-Set on a Budget? ✈️

Maximize your savings with these travel essentials:

✈️ Sky-high Savings: Book budget-friendly flights with Skyscanner.
🏨 Rest Easy: Find the perfect accommodation on Booking.com or Hostelworld.
🛄 Travel Light: Store your luggage securely with Bounce.
📱 Stay Connected: Grab affordable eSIMs from Airalo or SimOptions.
🌄 Unforgettable Adventures: Find tours and experiences with GetYourGuide.
🛡️ Travel Worry-Free: Stay protected with travel insurance from SafetyWing!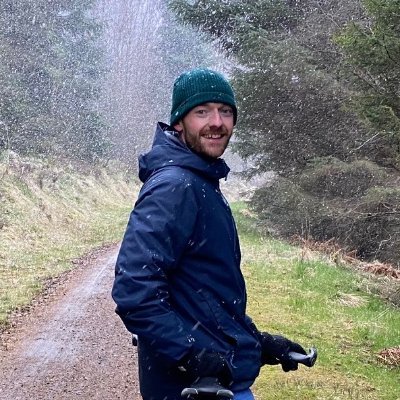 Paul McDougal is a handsome and hilarious travel writer originally from the UK. He likes hitchhiking, working remotely, and having absolutely no idea what's going on.