Last Updated: September 14, 2023
Cape Town is one of Africa's most visited and developed cities, receiving 28 million visitors yearly. If visiting Cape Town is on your bucket list, you may be wondering the best time to visit. In this entry of Budget Travel Plans, I hope to answer this question and more. I outline Cape Town's weather, seasons, and my top picks for the best time to visit Cape Town.
A Brief Overview of Cape Town
Cape Town is a port city in southwest South Africa and is the southernmost city in Africa. Colloquially called "The Mother City" by locals, Cape Town lies on a peninsula on the Southwest coast. The gigantic Table Mountain overlooks the city below. It is the second-largest city in South Africa, after Johannesburg, and is the legislative capital of the nation.
Cape Town is the largest city in the Western Cape Province and is home to 49% of the province's population. In 2014, both The New York Times and The Daily Telegraph named it the Best Place to Visit in the world. More recently, it was named World Design Capital. If you are a sporty type, Cape Town hosts the Africa leg of the World Rugby Sevens each year.
Weather in Cape Town
Like any other city, figuring out the best time to visit Cape Town heavily depends on the weather. Knowing the weather in Cape Town ahead of time will help you properly plan your travel itinerary. In Cape Town, the annual weather trends move eastwards from the west. Occasionally, there could be Berg Winds and thunderstorms, although these are more local phenomena within the city. Weather conditions may vary slightly between different parts of Cape Town, but the general tendencies remain similar. Thanks to its moderate climate, any time is the best time to visit Cape Town! Let's now turn to the seasons in Cape Town.
Seasons in Cape Town
January to March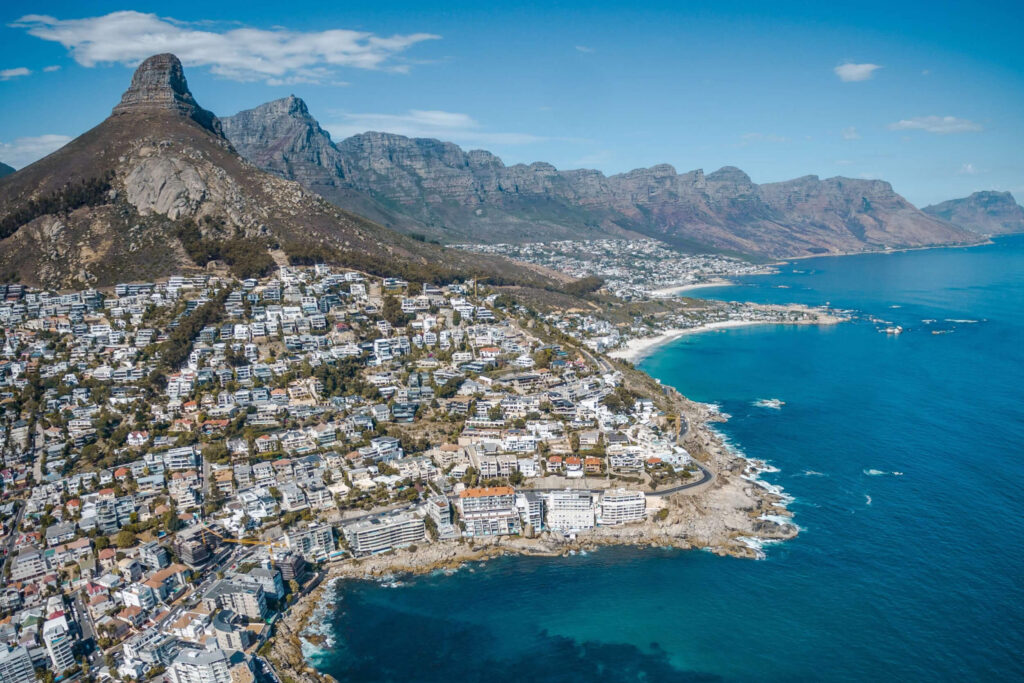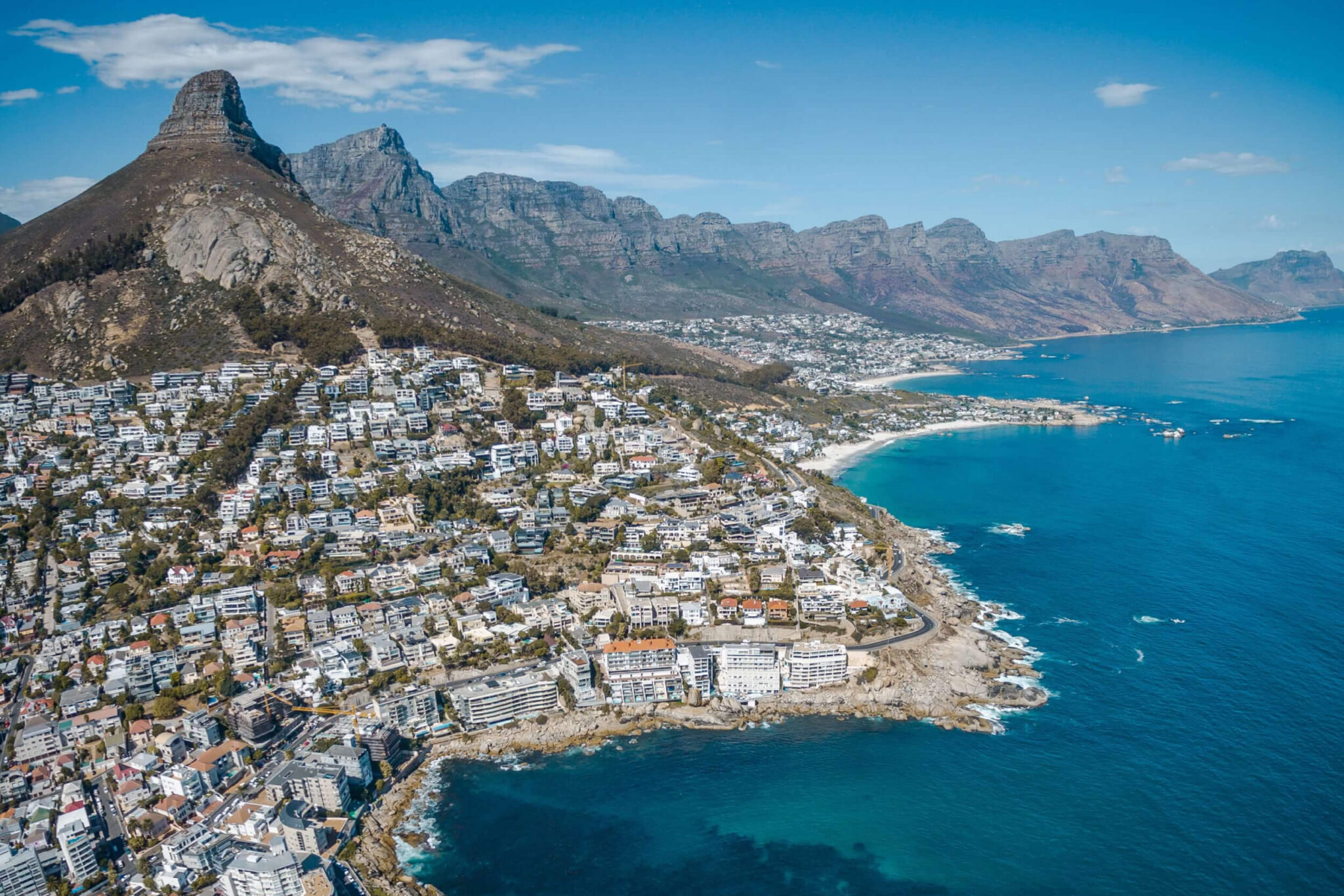 January through March is the peak season in Cape Town. As a result, the queues at tourist sites are usually the longest in the first quarter of the year. It's habitually hot from January to March. Heatwaves usually occur for several days with the air temperature above 30 degrees Celsius or 86 degrees Fahrenheit. Many locals leave the city for their respective hometowns, as tourists flood to the city's attractions, restaurants, and beaches in the thousands.
I recommend visiting between January and March if you are interested in taking full advantage of Cape Town's hot and dry summer or its perfect blue skies. There are a plethora of activities to attend during the first few months of the year. January is home to Tweede Nuwe Jaar celebrations, cricket games at the Newlands Stadium, and Rugby Festivals. There are also tons of events in March for visitors. There's the Cape Town Cycle Tour and Cape Town Epic for biking lovers, the Cape Town Carnival, and the Cape Town International Jazz Festival.
April to June
In my opinion, April through June offers Cape Town's best climatic conditions. For visitors who love slightly temperate weather, this is the best time to visit Cape Town. In April, although there's a risk of the odd rainy day, the queues from the first quarter usually disappear from tourist attractions. You should be aware, though, that Easter celebrations may slow things down a bit. This causes some restaurants and stores to shut down operations.
May and June usher in the main rainy season and so you can definitely lose a few outdoor days to bad weather. You'll be left with favourable mid-range temperatures, blue skies, and almost-empty tourist attractions once the rain stops. If you love to share precious moments alone with friends and family, this is an excellent time to visit Cape Town.
July to September
July through September is usually the coldest quarter in Cape Town. Average temperatures slip into the teens, debilitating seasonal winds and rain intensify, and the city gets much quieter. Don't worry though, a clear, warm day is never far away, thanks to the Mediterranean climate of the city. In July, outdoor activities become tricky as your day at the beach or a planned hike could go terribly wrong. July is your best bet to visit the indoor attractions.
The cold, rainy days continue — and in fact peak — in August. Although it might not get winter-cold, you may have to keep warm with an extra jacket layer. If you are a lover of outdoor attractions like me, you may have to stay away from Cape Town in August. Personally, I continue to regret this mistake. The days become shorter with daytime temperatures barely crossing 15 degrees Celsius or 59 degrees Fahrenheit. The rain is often too harsh that tourist attractions stagger their operations to fit days with more favourable forecasts. Then again, the temperatures are rarely lower than 6 degrees Celsius or 42.8 degrees Fahrenheit. So, depending on where you're visiting from, you may still find it tolerable. Although the city lulls in August, spotting whales along the coastlines becomes a sight for sore eyes. August also ushers in the wildflower season.
September is the season of whales as the Hermanus Whale Festival takes center stage. After the harsh conditions in August, September is perhaps the best time to visit Cape Town in the second half of the year. The city is usually bullish, vibrant and festive, although traffic gridlocks are a common sight. The city is often chaotic and much warmer, with daytime temperatures between 20-30 degrees Celsius or 68 to 86 degrees Fahrenheit.
October to December
For lovers of hiking and other sunburn-free outdoor expeditions, October through December is the best time to visit Cape Town. A day hardly goes by without somewhere to go with activities like the super-popular Rocking the Daisies Music Festival, Kirstenbosch Summer Sunset Concerts, and Galileo Open Air Cinema in October and November. You are sure to have an exceptional experience.
When you factor in the influx of visitors from other parts of South Africa, December is one big chaotic mess for visitors in Cape Town. The quiet of mid-year is gone, the temperatures are much higher, and the days are longer. Late night parties with fellow night birds at beaches are common towards the end of the year. This culminates in vibrant and explosive New Year celebrations.
Final Thoughts
Cape Town's moderate climate makes it a great place to visit at any time of the year. While there is no wrong time to visit the city, you should factor in the weather, costs, and crowds before jumping on a plane. If you are a fan of hotter, clearer days, then the peak seasons of November to February should suit you; otherwise, March to September is your best time to visit Cape Town.
🌍 Ready to Jet-Set on a Budget? ✈️

Maximize your savings with these travel essentials:

✈️ Sky-high Savings: Book budget-friendly flights with Skyscanner.
🏨 Rest Easy: Find the perfect accommodation on Booking.com or Hostelworld.
🛄 Travel Light: Store your luggage securely with Bounce.
📱 Stay Connected: Grab affordable eSIMs from Airalo or SimOptions.
🌄 Unforgettable Adventures: Find tours and experiences with GetYourGuide.
🛡️ Travel Worry-Free: Stay protected with travel insurance from SafetyWing!