Last Updated: September 14, 2023
For proper pubs, the UK is the best place on the planet.
In our strange little region, constantly drinking alcohol is some bizarre national hobby, so we have lots of great beer and just as many fantastic pubs.
And you can drink basically anywhere. Despite its relatively tiny dimensions, Skye is brimming with plenty of brilliant places to drink—so this guide, I've brought you the 19 best Isle of Skye pubs.
I've covered local hangouts, budget options, pub-style restaurants and plenty more. No matter where you're staying or what you're looking for, there'll be a perfect drinking den on this list.
Bring your pint glass, line your stomach, and don't worry too much about tomorrow's hangover—today, we're visiting the 19 best Isle of Skye pubs.
Quick note: Skye is a pretty seasonal place, and it's very different in warm months than in cold months. On top of that, Scotland takes Covid pretty seriously. For both of those reasons, some of these pubs might be closed during certain periods, so make sure you check before you visit.
Isle of Skye Pubs: Best in Northern Skye
Here's where you'll find most of the best pubs in Skye. Unsurprisingly, most of them are in Portree, but a few are dotted around other parts of the region too.
The Isles Inn
Where it is: Right in the middle of Portree
Best for: Affordable food and drink, a good all-rounder, and visiting my favourite Portree pub
One of my favourite Isle of Skye pubs, The Isles Inn is everything a good Scottish pub should be. They have great food (the haggis and pies are popular favourites), great ales, and a great atmosphere. It's one of the most popular pubs on Skye and is always busy.
There's always a big queue every time I've been here, so it's best to book in advance.
It's also a brilliant all-rounder—ideal for a drinking session, a family dinner, or even a two-person meal. No matter what sort of Portree pub you're looking for, you'll love The Isle Inn. And best of all, the food and drinks are all pretty cheap.
Caledonian Hotel
Where it is: Portree, just a few doors down from the Isles Inn
Best for: No-frills drinks, an affordable night, and crawling upstairs to a comfortable bed
Lots of Skye's pubs are also restaurants and hotels. And of all the ones that fit those criteria, the Caledonian Hotel is one of the most popular.
It's most well-known as a welcoming, affordable and traditional bed & breakfast place, but the bar is also great. Small and homely, it's a cute and cozy place. And although it serves both food and drink, it's always seemed more of a drinking spot than an eating spot (at least to me).
A little noisy, there's always a good atmosphere here. It's no-frills, but that's part of the charm.
And as a juicy addition to all that, the prices are pretty low. Perfect if you're drinking on a budget!
The Bosville Hotel
Where it is: Portree, a few doors away from the Caledonian Hotel
Best for: Harbor views, splashing your cash, and enjoying some classy drinks
The classiest entry we've featured so far, the Bosville Hotel is cute and quaint. Upmarket, it's popular with couples, older travellers, and people who like spendings loads of money.
The pub is made up of three 19th-century cottages that have been sandwiched together and converted. You get great harbour views from the front of the pub (including picturesque panoramas of those famous colourful houses).
The Bosville is most well known as a hotel and a restaurant—but if you want a drink, head to the Merchant Bar inside the hotel. It has a huge range of gin and whisky, along with great ale and cider.
Note: The Bosville Hotel isn't a budget-friendly place. But if you have the money, it's worth it.
Pier Hotel
Where it is: Portree (unsurprisingly close to the pier)
Best for: Meeting the locals and having a drink in one of Scotland's most endearing hangouts
Pubs don't get any cuter than the Pier Hotel. Scotland is renowned for some of the most loveable drinking dens in the UK, and the Pier Hotel is one of the best. You'll go for a pint and probably want to stay for ten.
The Pier Hotel is probably most famous as a hotel and a restaurant, but I like it because of how 'real' it is—tucked away, few tourists come here: it's mostly locals and regulars. If you want to feel like you're having a pint with the people who live in Portree, this is the place for you.
Rosedale Hotel
Where it is: Portree, just a few days away from the Pier Hotel
Best for: Great port views, excellent wine, and some classy food and drink
The Rosedale Hotel is more upmarket and elegant than most other drinking spots we've featured on this list. So if you want a relaxing drink in a pretty exclusive hangout, this is the place for you.
It's perfect for quiet drinks, exploring an excellent wine list, drinking local whisky, and chowing down on carefully-curated food.
That said, purists might reckon the Rosedale Hotel is a restaurant rather than a pub, and I sort of agree. If you want a beer-centric drinking den, opt for one of the next on the list.
The Ferry Inn
Where it is: Right in the centre of Uig
Best for: Lots of different drinks, a relaxing atmosphere, and a quiet pub in a popular part of Skye
Right on the main A87 road in Uig, The Ferry Inn is like someone took the words' comfy' and 'cozy,' mashed them together, and somehow transformed them into a pub. The Ferry In is welcoming and warm, have a log fire, exposed brickwork, and a lovely atmosphere. It's a place to have a quiet meal and a quiet drink, rather than a big fat party.
For varied drinks, it's one of the best pubs in Skye—you get local ales, lovely wines, classy cocktails, and lots of gin and whisky.
The food is also very popular. I haven't eaten here, but The Ferry Inn has rotating menus and locally-sourced ingredients, and lots of people seem to love the diverse dishes.
Bakur Bar
Where it is: Almost on the edge of Uig pier, only a short walk from the Ferry Inn
Best for: Completely frill-free and fuss-free eating and drinking
Bakur Bar is a bit like someone took a caravan, insulated it, and made it into a pub and restaurant. And I mean that in the best way possible—the place proves that you don't need class and elegance to have a welcoming drinking den. The best ones are usually basic and bare.
Bakur Bar offers some pretty tasty food, the sort of stuff you want to eat with a beer, rather than enjoy on a first date. They sometimes serve the food with plastic cutlery and crockery—eating in a pub doesn't have to be some sort of pretentious ritual, and Bakur Bar knows it.
But the real highlight here is the drink selection—they have around 70 different types of whisky, a great range of beers, and reasonable prices for it all.
Skeabost House Hotel
Where it is: Skeabost, right beside River Snizort
Best for: Fine dining and fine drinking in one of Skye's most high-class pubs
Okay, we're a budget travel site, and we usually wouldn't recommend something this classy or pricey. But the Skeabost House Hotel is one of Skye's best pubs—and if you're looking to treat yourself, this is one of the best places to do it.
While some of the places we've featured are rugged and rudimentary, the Skeabost House Hotel is the complete opposite. They host weddings, are set in woodland, have an on-site golf course, and the River Snizort runs through the grounds.
If you want high-end food and drinks in a high-end atmosphere, this is the place for you. It's more of an upper-class bar than a pub, but let's not get caught up in the details.
Flodigarry Hotel
Where it is: The northern part of the Trotternish peninsula, close to the Quiraing
Best for: Warm welcomes and having a drink in one of Skye's most beautiful places
The Flodigarry Hotel is another place that's a big combo of a pub, a restaurant and a hotel. But for lots of people, the bar-like pub is the big highlight here. Looking like something from the 1940s, it's largely wood, whisky and wine, and it's warm, welcoming and inviting.
Aside from all the peaks and panoramas, there isn't much else in this part of Skye. So Flodigarry Hotel is one of the only pubs in the area. Yes, it's a little pricey (and arguably even pretentious), but it's definitely worth a visit.
Isle of Skye Pubs: Best in Western Skye
While there aren't many pubs in western Skye, you can still find great ones if you know where to look. Here are my favourites.
Edinbane Inn
Where it is: Halfway between Skeabost and Dunvegan
Best for: A quiet atmosphere, a private pint, and traditional folk music
The Edinbane Inn place is more of a restaurant-style pub rather than just a drinking hole. Perfect if you want a meal and a beer, but maybe not if you want a heavy drinking session with some friends.
It's divided into smaller rooms and feels quiet, private and intimate on the inside. So it's a great place to visit if you want to feel all remote and rural, like some sort of stately lord drinking in his own private little pub.
The Edinbane Inn occasionally hosts traditional live music—local people come to play Gaelic folk songs and more. It's some of the best live music on Skye.
Don't confuse this place with Edinbane Lodge, a brilliant close-by eatery (great for a high-class meal; not so great for an informal drink).
Stein Inn
Where it is: Northwestern Skye, north of Dunvegan
Best for: An ancient inn, a perfect pub, and a really remote tipple in the middle of nowhere
Without a doubt, Stein Inn is one of my favourite pubs on Skye. This place is brilliant.
Rustic and rural, it's absolutely everything a quintessential British pub should be—you get a wooden bar, tartan carpets, miscellaneous decorations, real ales, relatively low prices, and a friendly atmosphere. The oldest inn on Skye, it's been around since the 18th century, and you can tell.
While most pubs like this don't offer food or accommodation, the Stein Inn does it all. And surprisingly, the food is really great.
And on top of all that, the place is perched over the shores of Loch Bay. If you only visit one pub in western Skye, make it the Stein Inn.
The Old Inn
Where it is: Carbost, close to Talisker Distillery
Best for: Live music, a great atmosphere, and a really warm welcome
Another waterside gem, the Old Inn is right on Loch Harport—and in lots more ways, it's similar to the Stein Inn.
Casual and welcoming, this is a busy place, but everything about it is laid-back—even when the musicians here play live music, they're often just sitting around a table with a pint. Having a drink here is like walking into your grandma's house, saying hello to everyone, then realizing some people are playing instruments in the corner.
They also have a brilliant selection of whisky and a pretty good ale selection. If you like experimenting with your drinks and trying local stuff, you'll love it here. Best of all, the prices are pretty good.
Isle of Skye Pubs: Best in Southern Skye
In the south of Skye, you get great beaches, remote landscapes, largely-unexplored pockets of sparsity, and (best of all, since you're reading this article) a surprising number of excellent pubs. Here are some of the best:
Sligachan Hotel
Where it is: Right beside Sligachan Old Bridge
Best for: Endless whisky, slurping on freshly-brewed beer, and having a drink right beside one of Skye's most famous sites
Even if you haven't heard of Sligachan, you've probably seen pictures of the place. Do you know that disused brick bridge in Skye that everybody loves taking photographs of? That's in Sligachan—and right beside it, you have Sligachan Hotel. The place is home to Seumas' Bar, a perfect hangout for anyone who likes good beer and scotch.
They have a laid-back atmosphere, more than 400 different types of whisky, and some pretty good pub food to go with your drinks. Whether you want one drink or ten, Sligachan Hotel is without doubt one of the best Isle of Skye pubs.
Sligachan Hotel even has its own microbrewery. They churn out some of the island's best beers and serve them fresh at the bar (my favourite is the milk stout, which was on offer last time I was there). If you're into craft beer, you'll absolutely love the place.
Best of all, the prices are pretty reasonable.
Broadford Hotel
Where it is: Right in the heart of Broadford
Best for: Elegance, class, and a quiet drink
This high-end hangout is a little more classy than most other places we've featured. So if you're on a budget, you might want to miss it.
Most drinking spots in Skye are a bit of everything—restaurants, pubs and hotels all mixed together. But while most of them feel like pubs that happen to have a hotel inside, the Broadford Hotel feels more like a hotel that happens to have a pub inside.
It's classy, elegant and modern, and it's a good choice if you want relaxing food and drink in a refined place. The food is relatively pricey, but it's some of the tastiest stuff I've ever had on Skye (I recommend getting your mouth around the steak pie).
All of that said, if you're looking for a traditional Scottish pub for a few casual pints, I'd look elsewhere.
Hebridean Inn
Where it is: On the outskirts of Broadford, a little distance from the Broadford Hotel
Best for: Hyper-local specialties and great food to go with your drink
The Hebridean Inn is most famous for its excellent food. It offers classy, elegant, delicate cuisine in a pretty informal setting.
So if you want food and drink, head here. The Hebridean Inn is a great choice for sipping on local specialties—most of the drinks in this bar (whether you want whisky, ale or gin) are made in various parts of the Hebrides.
If you aren't eating and just want to drink at more of a traditional pub watering hole, perhaps try another on the list. Then come here when you're ready for dinner or a Sunday Roast.
From the Staff

One of our favourite and most popular items are our delicious and Hearty Sunday Roasts which are enjoyed by locals and tourists alike. We are also lucky to have an abundance of fresh local seafood available right on our doorstep, served alongside local beers and ales or with a refreshing Hebridean Gin and we are spoilt for choice there!

– Kate at Hebridean Inn
Inn at Aird a Bhasair
Where it is: Just south of Armadale, along the Sleat peninsula
Best for: Having a drink in Skye's most southern good pub, and a quick pint if you've just jumped off the ferry
If you want to drink on the Sleat peninsula, the Inn at Aird a Bhasair is your best option. One of the oldest inns on Skye, the place recently changed its name from Ardvasar Hotel, though lots of people (including sometimes Google) still know the hangout by its original name.
It's most famous as a hotel, but it's still a lovely place to come for a drink. You get sea views, two informal bars, and very friendly staff. And because it's close to Armadale, it's the first good pub you'll find if you catch the ferry from Mallaig to Skye.
The Legend of Saucy Mary Restaurant
Where it is: Central Kyleakin
Best for: Real ales, making friends with locals, and drinking in an old-school pub
I absolutely love this strangely-named place, and I think it's everything a good pub should be.
If you want a no-frills drinking dive where you can make friends with locals, Saucy Mary's is it. You get welcoming faces, regional ales, an anything-goes atmosphere and an old-school wooden bar that looks like it hasn't changed since about 1950.
The place is also a restaurant and a hostel—the food is okay, and the lodgings are basic. But when the pub is this alluring, endearing and affordable, who cares?
King Haakon Bar
Where it is: Kyleakin, just a few doors away from Saucy Mary's
Best for: Great live music, great local people, and feeling all authentic
Another no-frills pick, this place looks more like an outhouse than a nightlife venue.
But inside, it's one of Skye's best pubs—an unpretentious place with lots of regular locals who come to drink. It's the perfect sort of spot if you like real pubs with real people. The King Haakon Bar also has a pool table, a dartboard, live sports on TV, decent food, and many older men who'll talk to you in a lovely accent.
The King Haakon Bar is everything I think pubs should be, and I love it. It's not touristy, it's not overly flashy, and it's not overpriced. They have no official website, which tells you everything you need to know about the place.
And to top it all off, they have regular (and excellent!) live music from locals.
Kings Arms Hotel
Where it is: Kyleakin, really close to where Skye meets the mainland
Best for: Visiting one of Skye's oldest pubs, and having a quick drink as you leave (or arrive in!) Skye
With a history dating back to the 1600s, many people have slurped and sipped in this place. And it seems like it's hardly changed since, with wooden fires, tartan carpets, and lots of old-school touches.
The first pub on Skye (if you're arriving by car), turn left as soon as you enter the island, and you'll see the Kings Arms Hotel. So if you're desperate for a drink the minute you arrive, this is where you should go.
Inside, there's a pool table, a decent selection of drinks, and reasonable food. The stuff they serve is nothing special, but the atmosphere is warm and welcoming, and it's not as noisy as your other Kyleakin options.
Final Thoughts and Further Reading
There you are, you gulpers, tasters and chuggers—they're the 19 best pubs on Skye. They're all excellent places to slurp and sip, and they all have a great atmosphere. Just try not to visit them all in one big mad session.
If you want to know anything else about exploring and adventuring on the Isle of Skye, check out our articles:
If you want to know anything else about travelling on Skye, check out our other guides:
Thanks for reading, and we'll see you next time!
🌍 Ready to Jet-Set on a Budget? ✈️

Maximize your savings with these travel essentials:

✈️ Sky-high Savings: Book budget-friendly flights with Skyscanner.
🏨 Rest Easy: Find the perfect accommodation on Booking.com or Hostelworld.
🛄 Travel Light: Store your luggage securely with Bounce.
📱 Stay Connected: Grab affordable eSIMs from Airalo or SimOptions.
🌄 Unforgettable Adventures: Find tours and experiences with GetYourGuide.
🛡️ Travel Worry-Free: Stay protected with travel insurance from SafetyWing!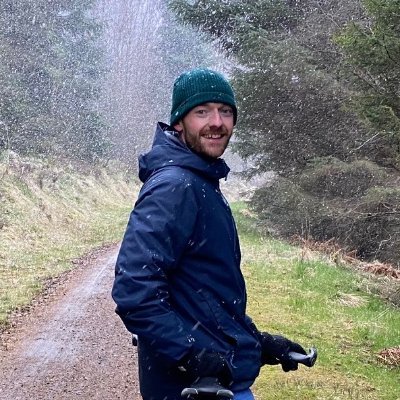 Paul McDougal is a handsome and hilarious travel writer originally from the UK. He likes hitchhiking, working remotely, and having absolutely no idea what's going on.