Last Updated: September 14, 2023
We'll cut to the chase. The best time to visit Madeira for flowers is in the spring. You may ask yourself what is Madeira like? Read on and hopefully, you will learn enough to increase your interest in this lovely island.
About Madeira
Madeira is an island in Portugal and lies at a more southerly latitude than Mainland Europe. As a result, its climate is more akin to parts of North Africa. Like Sardinia, another island in Europe, the winters are rarely harsh and the fauna flourish as a result. So much so that Madeira is known for its flowers. The Madeira Flower Festival in the spring is an impressive splash of colour before the onset of summer.
The different elevations creates microclimates. However, the climate is broadly subtropical with a maritime influence. This results in mild but often rainy winters and long dry spells during the summer. Due to this, there really isn't a season when tourists should completely dismiss a holiday in Madeira; especially Europeans wanting to avoid a harsh winter.
Madeira is regularly referred to as the "Floating Flower Pot". The range of different botanical species is very impressive, and there is practically an ornamental garden at every turn. The island is just over 450 square miles and around 300 square miles of it is a national park. It seems all the locals have the touch to grow things of beauty.
Tourism represents around 20% of GDP and is vital to the island's economy. Madeira is particularly popular with Scandinavians, Germans, the British, and Mainland Portuguese.
Origin of Plants in Madeira
As mentioned, the best time to visit Madeira is during March and April when Europe's weather can still be unpredictable. "The Island of Eternal Spring" is an excellent description. Tourists come not only to enjoy the flowers but also to see whales and dolphins.
Much of Madeira's flora was introduced rather than being native to the island. Henry the Navigator and other Portuguese explorers visited Madeira from the 15th Century onwards. They brought plants from all over the world, and the climate allowed them to flourish. There are plenty of species due to the ranging altitudes from sea level to 6,000 feet. Rainwater running off the slopes and mountain springs provide excellent natural irrigation.
There are in excess of 3,000 different flowering plant species on Madeira, with origins as diverse as Australia and Siberia. A quarter of them are indigenous with about 160 species found nowhere else in the world.
Madeira Flower Festival
Madeira Flower Festival varies each year, depending upon when Easter falls. The festival is held four weeks after Easter and the island becomes one huge place of colour. In the capital Funchal, floral carpets are laid along Avenida Arriaga while there is an exhibition at Praca da Restauracao.
The Flower Market is wonderful and visitors to the island can see the Wall of Hope ceremony. It involves a parade of a thousand children who lay flowers as a call for world peace. The Wall of Hope parade has been an annual event for 30 years.
During the festival, you almost cannot move without being within touching distance of flowers throughout the whole of Funchal.
Flowers in Madeira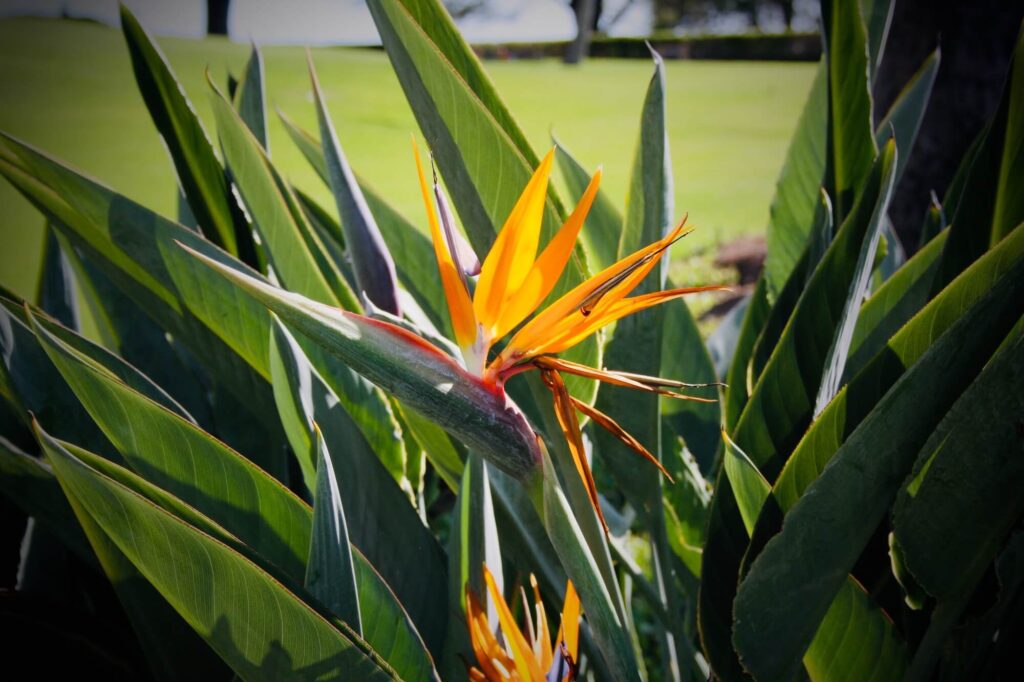 Strelitzia is found all over Madeira, and also all year round. It is commonly called the "bird of paradise" because of its appearance and is the "signature flower" of the Island.
Sword Aloe is also best at the end of autumn through to Christmas. It is famous for its yellow and red coloured flowers.
Jacaranda Trees are in flower in the spring. The purple flowers are an important part of the flower displays in Funchal during the Madeira Flower Festival.
Poinsettia is popular because of its vivid red colour. It is actually at its best through the winter and very much associated with Christmas.
Pink Ball Trees bloom in the second half of winter, the colour obviously being pink.
Seasons in Madeira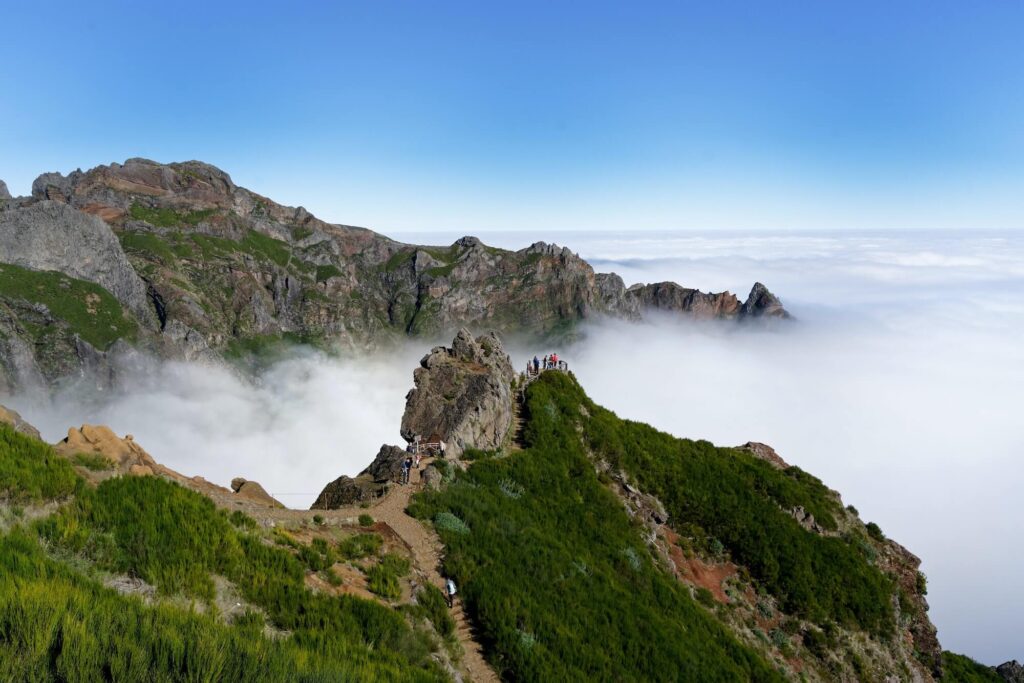 Spring may be the best time to go to Madeira, but winter isn't too shabby either. You may not be able to wear a t-shirt and shorts every day, but they will still get some use. I suggest keeping an umbrella nearby, as it may rain during a winter stroll. January is one of two really wet months in Madeira. That said, if you are recovering from Christmas, it may not be a month to holiday anyway.
February deserves serious consideration too even if there is still some rain around. Madeira Carnival takes place 40 days before Easter. The Carnaval lasts two weeks with plenty in the way of activities and entertainment.
Come springtime, temperatures are as good as summer temperatures in Northern Europe. The rain ensures that the flowers are at their best during March through to the end of May. In May, the Lemon Festival in the village of Santana takes place. Prepare for plenty of colours as well as the smell of citrus fruits.
June marks the real beginning of summer with the Atlantic Festival happening every Saturday. Expect live music and plenty of fireworks in Funchal. At the end of August, the island hosts the beginning of the Madeira Wine Festival. If you want to get your tan on or swim, summertime is the perfect season. The Atlantic keeps temperatures pleasant and from getting too high.
The Columbus Festival at the end of September celebrates Christopher Columbus's time on Madeira when he lived on Porto Santo. In October, there's yet another festival called the Madeira Nature Festival.
Madeira in November sees tourism prices decline and the temperatures still hover around the low 20s (Celsius). It will rain in December but Funchal's great Christmas market is alive and well. New Year is one huge celebration with plenty of fireworks in the capital.
Things to Do in Madeira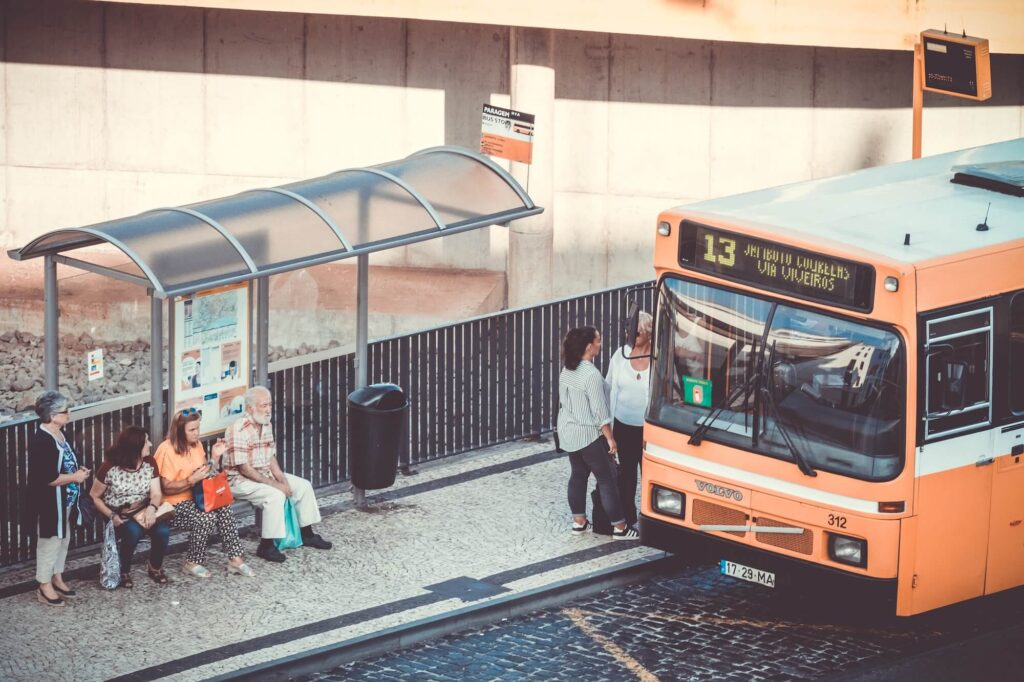 Whether you are inclined to walk or take a bus, getting around Madeira is fairly easy. As you will already have learned, the Madeira climate rarely prevents visitors and locals from enjoying its natural environment.
The best time to visit Madeira for flowers is the spring but the island never lacks colours. Here are a few suggestions for your itinerary:
The wonders of nature are on land and in the seas. If you visit in late spring, I suggest taking a tour on the Atlantic to see whales and dolphins. Some experienced companies offer packages where you can even swim with the dolphins!
The interior of Madeira has mountains and canyons. While most may only want to walk, you can climb or go canyoning as well.
Madeira is a popular alcoholic drink named after the island. That said, you shouldn't forget about Madeira's lovely cuisine! I recommend getting out of your comfort zone and try Espetada Madeirense, Filete de Espada, Lapas, and more! Tours are available for foodies and wine drinkers.
Madeira is a volcanic island though the last volcanic active volcanic activity was 6,500 years ago. Have your camera at the ready for it's beautiful volcanic landscape. It's quite spectacular.
Take the cable car called Teleféricos da Madeira to see spectacular views from the top of the suburb of Monte.
Within Funchal, just take a tour bus, hop on and off, to get a taste of the local vibe.
If you are seeking a day trip, catch a ferry and head over to Porto Santo. It is one of the best day trips from Madeira, but overnight stays are possible if you have more time.
Conclusion
While Madeira is a good option for avoiding the harshness of winter in Mainland Europe, it offers much more. Come in springtime for one of the many festivals or if you're looking to visit Madeira for the flowers. That said, Madeira has something to offer any time of the year.
🌍 Ready to Jet-Set on a Budget? ✈️

Maximize your savings with these travel essentials:

✈️ Sky-high Savings: Book budget-friendly flights with Skyscanner.
🏨 Rest Easy: Find the perfect accommodation on Booking.com or Hostelworld.
🛄 Travel Light: Store your luggage securely with Bounce.
📱 Stay Connected: Grab affordable eSIMs from Airalo or SimOptions.
🌄 Unforgettable Adventures: Find tours and experiences with GetYourGuide.
🛡️ Travel Worry-Free: Stay protected with travel insurance from SafetyWing!