Last Updated: September 14, 2023
There's a lot more to Buenos Aires than tango, steak and football: but that's a pretty good place to start! Here are twelve fun things to do in Buenos Aires.
Dance Tango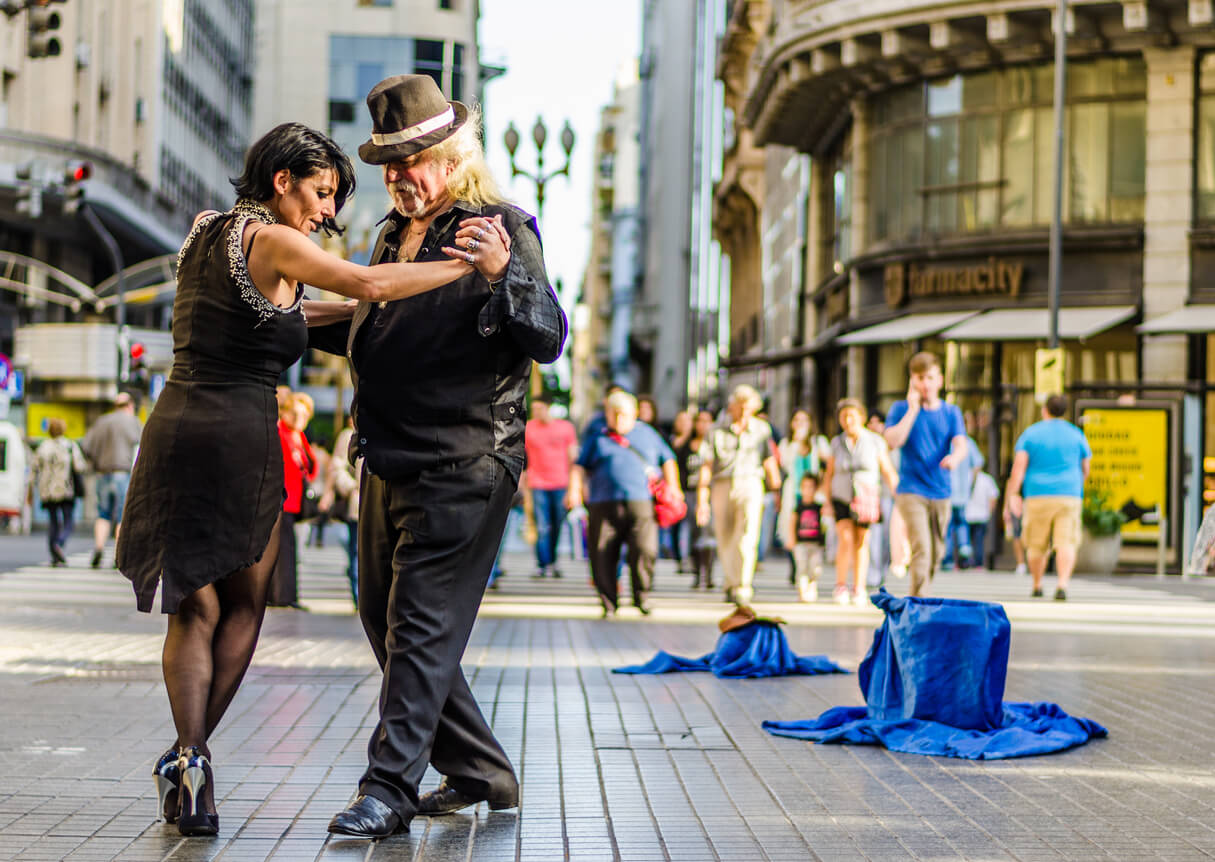 The tango dance was brought across to Argentina by Italian immigrants who settled in the seedy barrio of La Boca. It once scandalised high society; identified as it was with low-life characters like prostitutes, pimps and thieves. But it's now officially celebrated by UNESCO as representing part of the nation's intangible cultural heritage. You will see it danced in the streets of downtown Buenos Aires, particularly San Telmo and La Boca. It might seem touristy, but people here just do get up and dance; they're not only doing it for show.
When you're visiting Buenos Aires, you can see a full-on tango stage show or take a more active part in a milonga. My friend Soledad does English-speaking tailor-made tours of Buenos Aires, and she is also a keen tango dancer desperate to get back out and enjoy the flavour of the city as it opens up again up after COVID-19. She recommends the open-air tango of La Glorieta in Belgrano as a good place to start: perhaps not quite as intimidating as a milonga: there's no charge, but the hat goes round for you to contribute.
My friend Abbie, a keen tango dancer who has visited BA several times from her home in London, says La Viruta milonga is "a must for someone who wants the proper tango experience. More experienced dancers arrive later (around 3 am) so if you're more of a beginner, go earlier." La Catedral is more casual, while El Nuevo Gricel attracts an older crowd.
Good stage shows with sit-down dinners are at Café de los Angelitos, La Ventana and Tango Rojo. Here is a good day by day guide to what's happening on the Buenos Aires tango scene.
Go to a Football match
There's nothing more Argentine than going to a football match, eating a choripan sausage sandwich outside the stadium before you head in early to soak in the atmosphere. Unlike the sterile surroundings of so many European stadiums, South American soccer venues teeter on the edge of insanity, with barra brava groups of hardcore fans whipping the crowd into a state of near hysteria. And that's before the players even come on the pitch.
If you're courageous and speak some Spanish, just go to a ticket office and enquire for yourself. See the AFA (Argentine Football Association) website for all fixture information. Populares is where the hardcore fans go, and is standing room only, so you'll stick out like a sore thumb: we recommend the more expensive tickets for a more relaxed and fun soccer experience in BA.
Otherwise, try one of the companies that specialise in tours. You pay a bit over the odds, but you'll be going with a local. I'd recommend one of the smaller teams like San Lorenzo or Velez Sarsfield. There'll be fewer tourists and more real fans.
As I write this blog, fans are just being allowed back into the stadium as COVID-19 restrictions are eased. So fingers crossed you'll be able to watch a football match in Buenos Aires very soon.
El Caminito of La Boca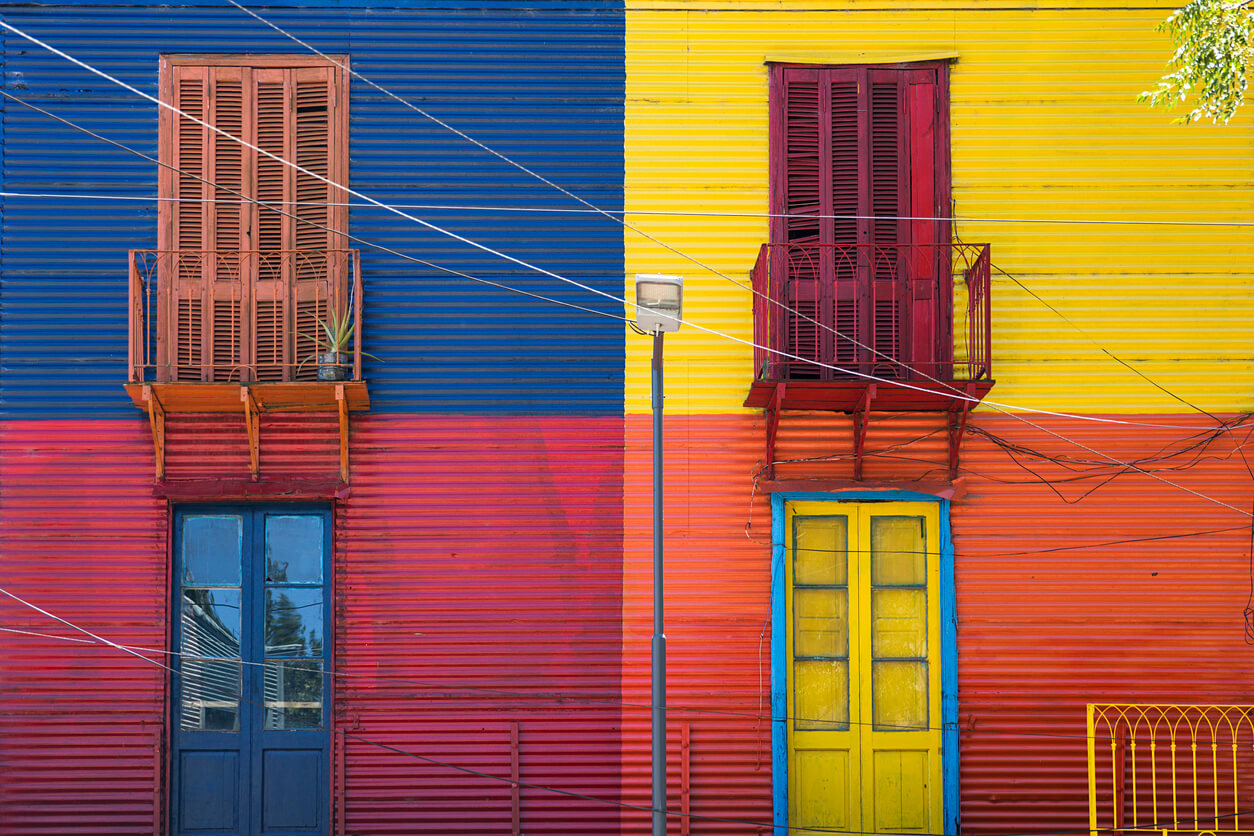 This area close to the old docks may have become something of a tourist trap. It combines the city's twin passions of tango and football. Still, it's an essential item on the itinerary if you want to understand old Buenos Aires. Named after the old tango song, El Caminito is a block and a half of Magallanes street. El Caminito is filled with tango dancers and simple tin houses decked in bright primary colours. The householders in this poor part of town took what tins of leftover ship paint they could from the dockyards. Another story relates how the founders of Boca Juniors, Argentina's biggest football club, decided to model the strip on the next ship that came into dock: a Swedish liner soon rolled into view.
We recommend visiting El Caminito with a local guide who can explain the story to you. Ideally, visit the Boca museum for an insight into the Argentine passion for the round ball. And the Museo de Bellas Artes on the dockside commemorates one of La Boca's favourite sons, the artist Benito Quinquella Martin.
Quick tip: La Boca is unsafe at night: and don't walk around this area wearing red and white: they're the colours of Boca's biggest rivals, River Plate. Blue and yellow, the Boca colours, are best!
Visit the MALBA art museum
The Museo de Arte Latinoamericano (Malba) at Figueroa Alcorta 3415 is an absolute must for art lovers. Its permanent collection includes works by greats such as Mexico's Frida Kahlo and Diego Rivera, Wilfredo Lam from Cuba, the Colombian Fernando Botero, the Brazilian sculptor Maria Martins, and local artists like Xul Solar and Antonio Berni.
The Museo Nacional de Arte Decorativo at Libertador 1902 (opposite Plaza de Chile) is in the beautiful mansion of a wealthy Argentine family, dating from 1911. It showcases delicate handiwork and fine craftsmanship from the belle epoque of the early 20th century. Inside the front gate, the former carriage house hosts a charming restaurant called Croque Madame, where my friends Jason and Stephanie, regular visitors to Buenos Aires from the USA, recommend dining on the upper floor to enjoy the best views of the city.
After lunch, stroll five blocks down the road to the magnificent Museo Nacional de Bellas Artes at Libertador 1473. Opened in 1895, this fine art museum specialises in Argentine works and has European masterpieces dating back to the 16th century.
Costanera Sur Eco Reserve
This green lung, a stroll away from the hubbub of Plaza de Mayo, is a great place to recharge your batteries when you're exploring Buenos Aires attractions. It hugs the river at the rear of Puerto Madero, stretching for 360 hectares (890 acres). The reserve contains 300 species of birds and 2,000 types of flora and fauna. There are also guided tours at 11 am every day and nocturnal tours from 8 pm. One Friday every month, the park also offers full moon walks: check their website here for up to date information.
By contrast, at Costanera Norte, you'll find Tierra Santa, a theme park dedicated to the Holy Land. It celebrates not just Christianity but Islam and Judaism. Open at weekends, and on bank holidays, it hosts spectacular live shows. It's great for kids, and even if you're not religious, you're sure to enjoy the somewhat kitsch experience!
A concert at Teatro Colon
Teatro Colon opened in 1908 with a performance of Verdi's Aida. I've personally never managed to attend a concert at this wonderful old theatre. I did, however, meet an American opera singer who sang there. He said it had some of the best acoustics he'd ever experienced. If you want to catch a concert at Teatro Colon, remember that the season runs from March to December. The marble foyer is a "must-see", so if you can't buy tickets for an event, try and join a guided tour.
Nearby, at Libertad 769, is the Jewish museum, telling the story of the diaspora of Jews who started arriving in the early 17th century. South from Colon along the massive 14-lane highway of 9 de Julio, at Av de Mayo 1370, is the quirky Palacio Barolo, a 22-storey skyscraper which was the tallest in Latin American when it opened in 1923 and four times the size of anything else in Buenos Aires. Architect Mario Palanti was inspired to create a European-style skyscraper with American materials (concrete). Palanti wanted to blend the tales of Dante's Divine Comedy with the dome of a Hindu temple. The results are eye-catching: and there are great views from the top floor.
Shopping
Buenos Aires is a shopper's paradise, and thanks to the blue dollar, it's cheap. Sadly, the traditional shopping streets of La Florida and Corrientes have become somewhat bereft due to COVID-19, with many going out of business. So it's best to concentrate on the malls: Galerias Pacifico at the junction of Florida and Cordoba, and Galeria Guemes. They are both spectacular buildings which have the best-known brands. Galeria Guemes also has a superb rooftop viewpoint. Another stunning building is the converted theatre of Grand Splendid at Santa Fe 1860, which now houses El Ateneo bookshop.
For the best value clothes in the city, jump in a cab for Av Avellaneda in the barrio of Flores. Head to San Telmo antiques market for an eclectic mix of collectables from vintage furs to rare minerals and Av Alvear in Recoleta or Plaza Serrano in Palermo for designer shops.
Recoleta Cemetery
I've always loved city cemeteries for their quiet calm and sense of our human limitations. Like so many South American burial grounds, Recoleta cemetery, which dates from 1822, is a true architectural delight. Family tombs tower above you as you venture through its passageways, lost in time. The cemetery is famous for the tomb of Evita. Evita was the first lady to Juan Domingo Peron. Like the tango singer Carlos Gardel, Domingo Peron is buried not here but at Chacarita cemetery. Chacarita originally opened in 1871 for the victims of the yellow fever outbreak, which killed 8% of the city's population. It's also a great cemetery to explore and considerably less touristy. Nearby is the British cemetery (at Elcano 4568), the final resting place of many Anglo-Argentines. They came to South America to work in mining and farming and on the railways, while next door is the German cemetery.
Around the corner from Recoleta cemetery in Plaza Francia is a lively artisan's market, while the Cultural Centre at Junin 1930 has a busy art, theatre, and music programme.
Museo Sitio de la Memoria ESMA
After inviting you to walk around a cemetery, let's visit an old torture centre which records Argentina's recent dark history. The Museo de la Memoria is in the old naval barracks of ESMA (Escuela de Mecanica de la Armada). This is a truly spine-chilling tour of the old torture cells. Thousands of the "disappeared" were held here before being deleted from history during the Argentine dictatorship of 1976 to 1982.
Among our other favourite historical museums is the Museo de la Inmigracion at Av Antartida, nr Puerto Madero, which tells how Argentina's population doubled between 1869 and 1914. It is heavily skewed towards Italian incomers, most of whom arrived into the port of Buenos Aires. The Welsh, for example, arrived in ships directly at Puerto Madryn in Chubut. The museum is set in the old hotel building, which, from 1911 to 1953, housed many of the new immigrants.
Feria de Mataderos
Every Sunday between March and December, the Feria de Mataderos is a massive fair dedicated to traditional activities like gaucho displays and folk dancing and around 700 stalls selling artisanal handicrafts. Feria de Mataderos is the spot for buying excellent value leather goods. It's also the perfect place to sample some of the traditional foods like locro (a warm winter stew), empanadas, sweetcorn humitas and cornmeal tamales.
If you're lucky, sometimes among the many gaucho activities on display is the ancient game of pato. Aficionados claim this as an early gaucho version of polo. Teams of four players on horseback tussle for a football-sized ball with handles on it (no, really), pelting along at perilously high speeds, before trying to launch it through a goal which looks like it was the inspiration for Quidditch in Harry Potter. Pato means duck because apparently the original game was played with a duck stuffed into a bag: happily, the football was soon invented, replacing the poor animal.
A Day at the Races
The huge parks of Bosques de Palermo host the Hippodromo racecourse, which has horseraces every Monday and normally on one or two other nights during the week. More details here. There's another racecourse in the well-heeled Buenos Aires suburb of San Isidro in the north of the city. Here, Wednesday is race day, but check their website for extra days when you're here.
Also in the Bosques de Palermo is the excellent Planetarium, ideal for all ages. Despite being in the middle of the city, it offers some incredible views of the sky. It also has a wonderful museum and regular shows.
Museo de los Niños
One of the most fun things to do in Buenos Aires for children up to 12 is to visit the Museo de los Niños (Children's museum) in Abasto shopping centre, in Corrientes, the main shopping street. It features a mini kids' world with TV and radio stations, a supermarket, a bank, and La Boca style port complete with pirate ship. It also has a soft play area for the very youngest.
Quick tip: For all events, check out LandingPadBA for tickets and tours.
Be sure to check out our other articles about Buenos Aires:
🌍 Ready to Jet-Set on a Budget? ✈️

Maximize your savings with these travel essentials:

✈️ Sky-high Savings: Book budget-friendly flights with Skyscanner.
🏨 Rest Easy: Find the perfect accommodation on Booking.com or Hostelworld.
🛄 Travel Light: Store your luggage securely with Bounce.
📱 Stay Connected: Grab affordable eSIMs from Airalo or SimOptions.
🌄 Unforgettable Adventures: Find tours and experiences with GetYourGuide.
🛡️ Travel Worry-Free: Stay protected with travel insurance from SafetyWing!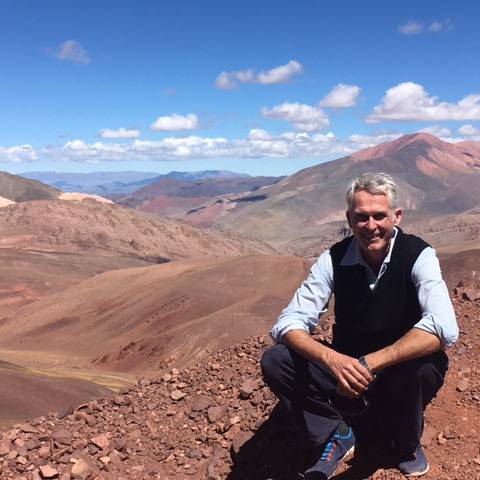 Nick Evans is co-owner of Poncho Tours. Since 2008, Poncho Tours has specialized in hiking, wine, and bespoke tours throughout Argentina, Bolivia, and Chile. He is currently based in Salta, Argentina.