Last Updated: September 14, 2023
If you're planning a trip to Chile from outside South America, you're most likely to fly into Santiago de Chile.
This understated city is an excellent place to spend time for a few days. It's even more laid-back than Buenos Aires in Argentina and much less touristy than Rio de Janeiro in Brazil or Lima in Peru.
But the big draws of Chile are Patagonia in the south and the Atacama Desert in the north. Patagonia is ideal for hiking and whale watching during the summer. In contrast, Atacama is a perfect destination to visit all year round. Funnily enough, the two are at opposite ends of this long thin country which stretches 4,270km (2,653 miles) from north to south and 350 km (217 miles) east to west at its widest point.
We'll save Patagonia itineraries and directions for another post.
In this entry of Budget Travel Plans, we'll explain how you get from Santiago de Chile to the Atacama Desert.
Things to do in Santiago de Chile
Before leaving Santiago de Chile for the desert, you may want to explore. Santiago is perched spectacularly between the snowy peaks of the Andes mountains and the rugged Pacific coastline.
Explore Streets & Eat like a Local
You can stroll up Cerro Santa Lucia for great views of the city, take the cable car up Cerro San Cristobal, or take a lift up the Grand Torre of Santiago. At 300m (980ft), this is the tallest building in Latin America.
Sample the local seafood at the Mercado Central, mooch around the bohemian quarter of barrio Brasil, and head to Bellavista or Providencia for the nightlife.
Museums and City History
Chile's capital city was founded in 1544 by Spanish conqueror Pedro de Valdivia. It was immediately attacked and sacked by the indigenous Mapuche tribes (the only South American tribe the Inca failed to dominate), then re-established and rebuilt in 1549.
The 1788 Palacio de la Moneda was originally a minting house in colonial times. Recommended museums are the Museo Chileno de Arte Precolombino which has art and artefacts from pre-Spanish times, and the Museo de Santiago, which tells the city's history.
Taste the Wines
5.6 million people (nearly a third of the country's population) live here. Santiago is also on the edge of a wine region within easy day trip territory. Concha y Toro is the most significant and best-known winery in the country. If you've sampled Chilean wine anywhere in the world, this is probably the label you've seen. But for a more personalised tour, we recommend Viña Santa Rita or Haras de Pirque.
When it first burst onto the world wine scene in the 1980s, Chile was synonymous with the red variety of Merlot. But now, the re-discovered French grape of Carmenere is the daddy, and other grapes as varied as Sauvignon Blanc, Pinot Noir, and Cabernet Sauvignon also work superbly. And compared to their European cousins, they all taste very different in the Chilean terroir.
Ski the Southern Hemisphere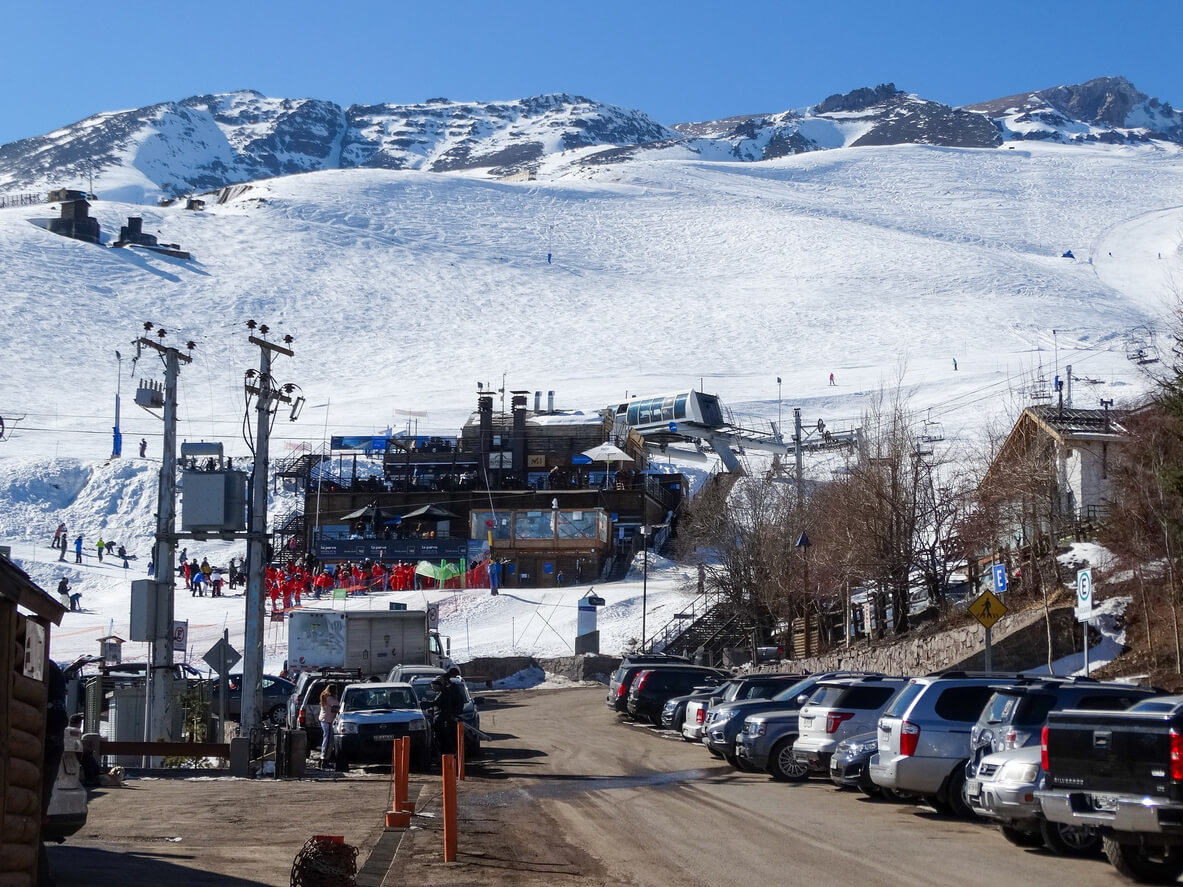 Then there's the winter skiing. Though Portillo on the Argentine border is the most famous and spectacular resort, El Colorado/​Farellones ski centre is just an hour's drive away from the capital.
Okay, now that you're ready to head to the desert, let's outline some transportation options.
How to get from Santiago to San Pedro de Atacama
There are three ways of getting to San Pedro de Atacama from Santiago de Chile:
Fly
Bus
Drive
Fly to San Pedro de Atacama
Latam is the national airline of Chile, with international flights all over the world. It runs the most flights from Santiago to Calama, effectively the Atacama airport, an hour's drive away from San Pedro.
Jetsmart and Sky Airlines are two independent companies that also run flights and often have lower prices. Flights leave from Arturo Merino Benitez (AMB) international airport, where you'll probably fly from abroad. Hence, it's easy enough to route straight to San Pedro de Atacama if you want to skip Santiago.
One-way flights from Santiago to San Pedro start as low as 22,000 Chilean pesos (US$28). Please note, however, you'll have to pay for luggage on top of that, and prices can vary hugely according to season.
Many Chileans head to the Atacama on their own vacation. So, to avoid increased fares or sold-out flights, try and book ahead if you are considering visiting in:
January and February: summer holidays locally
Easter
July: winter break
Mid-September: September 18th is Independence Day
Transferring from Calama airport is around 12,000 Chilean pesos.
Tip: Monday and Tuesday tend to be when you can get the cheapest flights: Saturdays are usually the most expensive.
Bus from Santiago to the Atacama
It's 20 to 24 hours on the bus from Santiago to San Pedro de Atacama: but that's not as bad as it sounds. Buses usually are super comfortable: look for the fully-reclining "cama" seat (sometimes called "salon cama" on the overnight buses). "Cama" means "bed": it's like a first-class seat on an aeroplane.
Recorrido Chile is an excellent website with information in English that has all the travel information you need for travelling to San Pedro de Atacama and around Chile.
"Cama" prices start around 29,000, so they can be more expensive than flights, but that includes food and refreshments.
Tip: It's hard to book many months ahead: best to make reservations within a couple of weeks of your travel date.
Warning: Note that most services only go as far as Calama, and from there, you will have to change for buses from Calama to San Pedro de Atacama, still an hour away.
Drive from Santiago to San Pedro de Atacama
Driving is the best way to travel if you speak a bit of Spanish, and you've got a spirit of adventure and plenty of time.
Over four days, here is a suggested itinerary, taking it slowly from Santiago to San Pedro de Atacama.
Santiago to La Serena: 476km (296 miles) 4.5 hours
La Serena to Copiapo: 336km (210 miles) 4 hrs
Copiapo to Antofagasta: 572km (358 miles) 7 hrs
Antofagasta to San Pedro de Atacama: 314km (196 miles) 4 hrs
Head north along Ruta 5 Pan American highway. After an inland section of roughly 150km (94 miles), you'll hit the coast: miles and miles of rolling, rocky coastline, Pacific waves and some great sandy beaches.
La Serena
La Serena is a famous coastal city with excellent beaches. It's also the gateway of the Elqui valley, described by the 2010 Footprint guide as "one of the most attractive oases in this part of northern Chile" and the epicentre of the pisco-producing region. La Serena can be busy and pricey during January and February, as it's packed with Chileans on their summer holidays. At that time of year, it's worth looking for accommodation at Coquimbo 11km south. There are three astronomical observatories here that can be less busy than stargazing in the Atacama. And if you're spending a bit more time here, La Serena is the jumping-off spot for the Humboldt penguin nature reserve.
Copiapo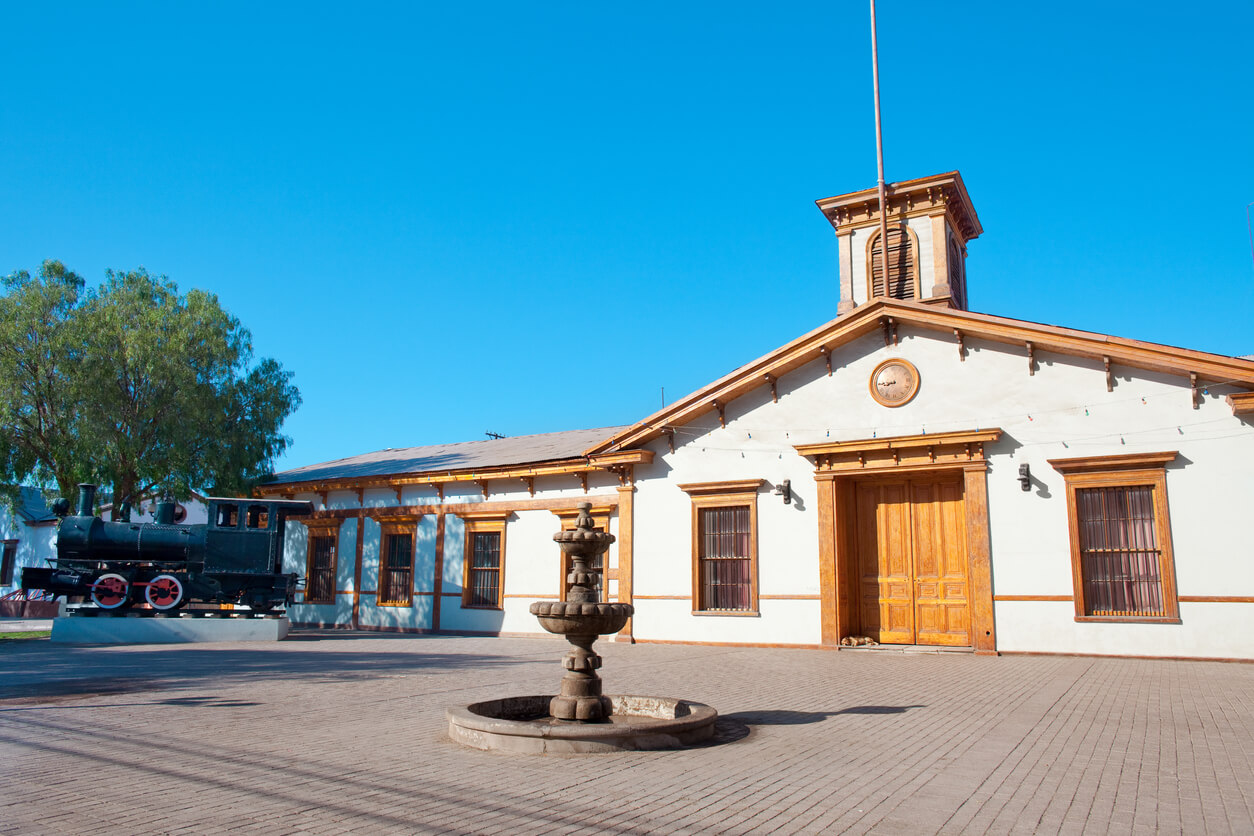 Copiapo is on the southern edge of the Atacama desert. This is also where 33 miners were trapped underground for 69 days in 2010, sparking international interest in their daring rescue. It's a lovely, leafy Chilean city with a gentle pace of life, which owes its riches to silver and copper mining. It was the first city in Chile to get the railway, telegraph and telephone. Juan Godoy, the prospector who first discovered silver in these parts in 1832, is immortalised by a statue in the city centre.
Nearby are the coastal resorts of Bahia Inglese and Caldera, with some great beaches and seafood. Try the congrio (conger eel), abalones (known locally as locos) and oysters. Copiapo is also the closest city for access to the national park of Nevado Tres Cruces and Ojos de Salado, the highest volcano in the world, at 6,893m (2,615ft) above sea level.
Antofagasta
The Lonely Planet shoestring guide described Antofagasta in 2010 as "smelling of nicotine, brine and sweat", but it's not that bad! The biggest city in northern Chile is the hub of the country's copper and saltpetre exports. It was once linked by rail to Salta in north Argentina, running along the same track now used by the famous Tren a las Nubes (Train to the Clouds). The old part of town is Barrio Historico. It has some incredible artefacts from its foundation in the 1870s and bears testimony to the strong British influence: old cast iron Dr. Who style red phone boxes!
North of Antofagasta are the eerie ghost villages of Cobija and Gatico, abandoned when the local mines became exhausted. This is the road to Arica, 718km north of Antofagasta, and the border crossing with Peru.
Tip: Use Ruta Distancia to calculate distances between cities when planning your trip to Chile.
Hiring a Car
We recommend you shop around for hire car prices: it's best to make a round trip, finishing at the same starting point. Surcharges for ending the journey in a different part of the country can be hefty. The best price we could find online for starting in Santiago and finishing in Calama was an extra 186,000 Chilean pesos.
Daily rates start around 23,000 Chilean pesos per day but with GPS, child seats and extra insurance indemnity on top of that. Diesel and gasoline are roughly 1,000 Chilean pesos per litre. At the same time, natural gas (GNC), which many cars are adapted for, is around half that.
🌍 Ready to Jet-Set on a Budget? ✈️

Maximize your savings with these travel essentials:

✈️ Sky-high Savings: Book budget-friendly flights with Skyscanner.
🏨 Rest Easy: Find the perfect accommodation on Booking.com or Hostelworld.
🛄 Travel Light: Store your luggage securely with Bounce.
📱 Stay Connected: Grab affordable eSIMs from Airalo or SimOptions.
🌄 Unforgettable Adventures: Find tours and experiences with GetYourGuide.
🛡️ Travel Worry-Free: Stay protected with travel insurance from SafetyWing!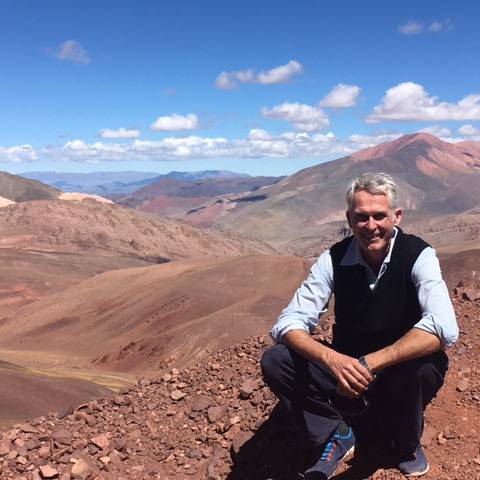 Nick Evans is co-owner of Poncho Tours. Since 2008, Poncho Tours has specialized in hiking, wine, and bespoke tours throughout Argentina, Bolivia, and Chile. He is currently based in Salta, Argentina.