Last Updated: September 14, 2023
If you're tired of Buenos Aires, you're tired of life. As the British writer and diarist Samuel Johnson would surely have said if he'd ever actually visited. Yes, there are many things to do in Argentina's capital, as you will see on our guide to the Twelve Best Things in Buenos Aires, but somehow holidays always feel longer and richer when you have a change of scene, if only for a day. So here's our guide to ten great day trips from Buenos Aires. They're also all suitable for an overnight stop if you want to take it at a slower pace.
Tigre River Delta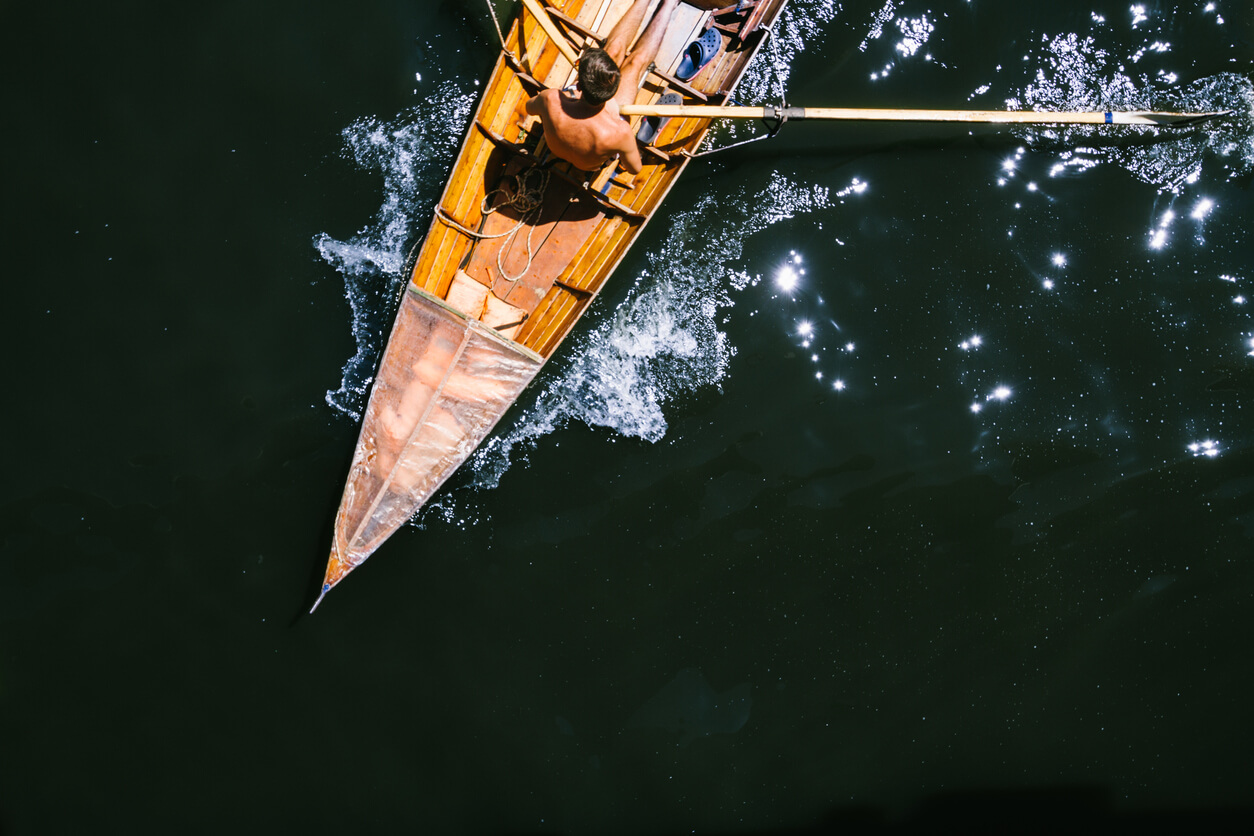 Amazingly, Tigre is close to Buenos Aires centre while feeling a world away. It's 32km northwest, and less than an hour's train ride from Retiro. While Tigre mainland (where you arrive at the railway station) is studded with million-dollar homes in BA's commuter belt, the islets of the Parana river delta feature quirky wooden houses on stilts. Residents here have to take a boat home as there are no roads. You can take a catamaran tour or hire a rowing boat or kayak to explore for yourself.
If you're travelling with young children, check out Parque de La Costa funfair, which also features a water park. For grown-ups, there's the National Naval Museum and the Art Museum.
Getting there: Trains to Tigre run every 20 minutes from Retiro, BA's main train station, and take just under an hour. You can also take the Tren de la Costa to the final stop of Delta along the Maipu line.
Quick tip: Tigre can get very busy, attracting five million tourists every year. Try to avoid weekend trips when it gets packed with porteños fleeing the city, as well as the winter holidays month of July.
Visit the Alcatraz of Buenos Aires
Explore this creepy former prison on the island of Martin Garcia, a two-hour boat ride 45km north of the city. First opened in colonial times, this tiny island operated as a prison for nearly 200 years. It was closed in 1957.
The prison's involuntary guests include four Argentine Presidents (among them Juan Domingo Peron, famous for being married to Evita), along with the leader of the failed British attempts to invade Buenos Aires in 1806-7, Brigadier General William Beresford. Inmates were forced to cut granite for the streets of some of the most important parts of the city. But life wasn't entirely grim. Marcelo de Alvear, an Argentine President held here briefly in the 1930s, was allowed to bring his hand-painted porcelain toilet. It's now on display at the island's museum, which complements the old prison.
The island hosts a small population of 180 permanent residents. It's also a natural reserve with 250 different species of birds!
Boats from Puerto Madero take around two hours: there is also a connection from Tigre.
Go to the beach
If you are visiting Buenos Aires during the summer, take a break from the steamy city and head to the beaches of the Atlantic coast. From Pinamar in the north 250km south to Necochea, this is an incredible coastline for surfing. Right in the middle is Mar del Plata, Argentina's premier seaside town. Mar del Plata has now grown into the fifth biggest city in the country, with 665,000 residents. The traditional brash holiday resort, it's got casinos, theatre, and great seafood. Going north, Villa Gesell and Pinamar attract a younger crowd and are great for nightlife. Mar Azul, on the other hand, is a tranquil spot with cabins among the pine forest. Miramar and Necochea to the south of Mar del Plata are much more laidback.
Quick tip: Hotels in Mar del Plata slash their prices at the beginning and end of the high season, so try and go in December and March: it will still be hot and sunny, but you'll get a good deal, and the beaches won't be quite so heaving with sun worshippers.
A day on a Gaucho Ranch
The province of Buenos Aires is an entirely different animal from the city. The rolling plains of the Pampas west of the capital are home to spectacular estancias. An estancia is a vast country estate with lots of horses, and many of them are now open to tourism. At Campana (83km NW of the city), Santa Susana is a huge 1,200 hectare (3,000 acres) estate. It was once owned by an Irish immigrant family. They offer a "Fiesta Gaucha", which includes tango and folk dancing displays and a chapel and museum. Close by, at Capilla del Señor, Don Silvano offers lunch (the traditional Argentine Asado) and horseriding in beautiful, tranquil surroundings. They also have a small hotel if you want to stay the night.
Pilgrimage to Lujan
Lujan is the most important religious site in Argentina: think of it as the Lourdes of Latin America. Its patron saint, the Virgin of Lujan, is more than a religious image. Dressed in the sky blue and white colours of the Argentine flag, she symbolises the national identity.
In 1630, an image of the Virgin Mary en route from Brazil to Santiago del Estero in northwest Argentina found itself stranded in Lujan as the mule train refused to proceed any further. Perhaps the lead mule was tired? Whatever the truth, believers saw this as a sign from above. Lo and behold, a special shrine was established. It was later superseded by the magnificent neo-gothic cathedral, which now holds pride of place in the city square.
The city's Museo Colonial e Histórico in the old classical cabildo (town hall) is described by the Footprint South American Handbook as "one of the most interesting museums in the country". It tells the story, often neglected in Buenos Aires, of the indigenous tribes who populated the Americas before the white settlers arrived in the 16th century.
A day at the Polo
Argentina is home to some of the world's best polo players. You can spend a day learning how to play or watching at one of the ranches surrounding the city. I recommend Puesto Viejo Estancia and Polo Elite. They're both in Cañuelas, 60km SW, going out of town past Ezeiza international airport. Estancia La Candelaria (in Lobos, 114km SW of the city) also offer polo classes and exhibitions, volleyball and tennis courts, football pitches, and an open-air swimming pool and cinema.
City of La Plata
The modern city of La Plata is the capital of Buenos Aires province. Founded in 1882, it has a very different feel from Buenos Aires, 55km north along the coast. It has a neo-Gothic cathedral, and there is an excellent archaeological and natural sciences museum, the Museo de La Plata. If you're here on a weekend trip from Buenos Aires, try and catch one of the local football teams. Gimnasia and Estudiantes both play in the top division, so one of them will usually be at home. Tickets may be easier to come by than for the big Buenos Aires clubs.
La Plata is also home to the fascinating mini-Disneyland of Republica de los Niños (Children's Republic), built by the Eva Peron Foundation and opened in 1951. OK, it's showing its age, but it's still a magical spot for kids who haven't been to Disney. It's also a fraction of the price!
San Antonio de Areco
San Antonio de Areco, 113km NW of Buenos Aires city, is a classic old gaucho town of dusty atmospheric streets that seem untouched by recent history. The Museo Gauchesco Ricardo Güiraldes, set in superb parkland, tells the story of the Argentine cowboy. Try lunch at Almacen de Ramos Generales (this means general store in Spanish, but this place is now an excellent restaurant), and take afternoon tea in the rustic surroundings of Estancia El Ombu.
There's more general information on San Antonio de Areco here.
Visit Uruguay: Montevideo
Though I now live in Argentina, I had my first steak in South America, not in my adopted country, but the Mercado del Puerto harbourside market of Montevideo. Compared to Argentina, Uruguay is tiny. Its population of only 3.5 million lives in a country with a smaller landmass than the American state of Oklahoma.
The laid-back Uruguayan capital is only a short boat ride across the River Plate. It's a great side trip from Buenos Aires. You'll arrive in the casco historico, the oldest part of the city. It contains the original cabildo (town hall), the Plaza Matriz, and the impressive city gate of Puerta de la Ciudadela. Wander the Ramblas and join the locals in a bar to catch a live football match. This is a must if the national team is playing.
The capital's most prominent teams are Nacional and Peñarol. If you can get to a game, tickets will be much easier (and cheaper) to acquire than in Buenos Aires. Fixture information here on the Uruguayan FA's official website.
Tango is just as popular in Uruguay as it is in BA. As many clubs have been affected by COVID-19 quarantine restrictions, our recommendation is to check with the official tourist board when you're visiting for the latest information. Incidentally, this is an excellent guide to all the city museums.
Colonia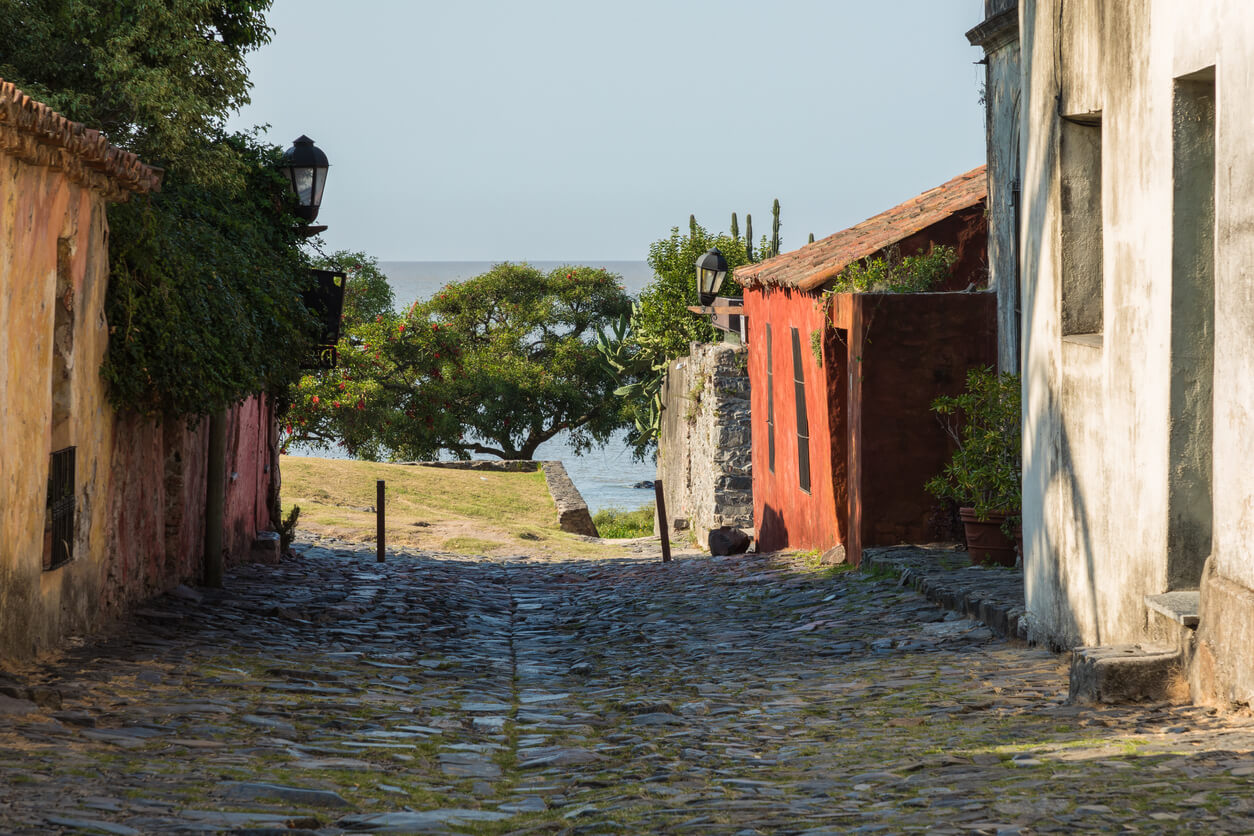 Founded by the Portuguese, Sacramento de Colonia passed through the hands of the British before becoming part of the Spanish empire. Stroll along the cobbled streets of this picturesque UNESCO-protected site. The Iglesia Matriz is the oldest church in the country, established in 1680 when Colonia was founded. This small city has an excellent museum on Portuguese maritime history, and also worth visiting is the 17th-century convent of San Francisco and Museo de los Azulejos (ceramics museum). There are also some excellent beaches 2km along the coast to the east.
We recommend Rio Ancho restaurant and Narbona wine lodge hotel if you're here for a luxury romantic break.
Both Colonia and Montevideo are reached by boat from Buenos Aires: you can book online with Buquebus.
Be sure to check out our other articles about Buenos Aires:
🌍 Ready to Jet-Set on a Budget? ✈️

Maximize your savings with these travel essentials:

✈️ Sky-high Savings: Book budget-friendly flights with Skyscanner.
🏨 Rest Easy: Find the perfect accommodation on Booking.com or Hostelworld.
🛄 Travel Light: Store your luggage securely with Bounce.
📱 Stay Connected: Grab affordable eSIMs from Airalo or SimOptions.
🌄 Unforgettable Adventures: Find tours and experiences with GetYourGuide.
🛡️ Travel Worry-Free: Stay protected with travel insurance from SafetyWing!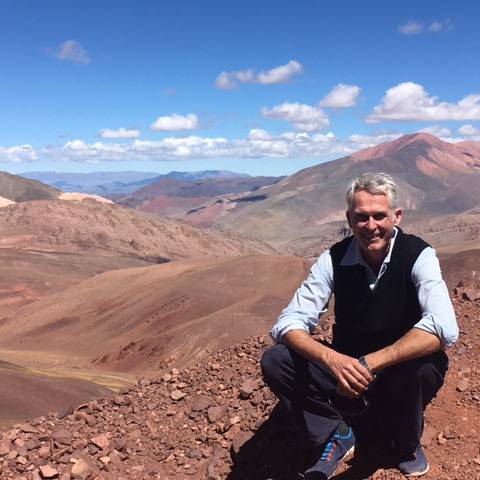 Nick Evans is co-owner of Poncho Tours. Since 2008, Poncho Tours has specialized in hiking, wine, and bespoke tours throughout Argentina, Bolivia, and Chile. He is currently based in Salta, Argentina.