Last Updated: September 14, 2023
Melbourne, Australia. Food mecca. Coffee mecca. Sports mecca. A perennial name amongst the most liveable cities on the planet. A city for the heart, not just the eyes – a place that demands attention and offers experiences beyond the simplicity of sightseeing. There is much to experience in Melbourne and many places to do it. In this entry of Budget Travel Plans, we'll outline some of the best neighbourhoods in Melbourne to visit on your travels.
Melbourne was once my home, if only for a short while. Amidst a year of cultural discovery and personal learning, I found myself completely taken by a city so profoundly impassioned by its art and culture, so unapologetically mad about its sport, a city so effortless to call home.
Melbourne commands that your senses take notice. From the artistry shown down the CBD's Hosier Lane to the caramelised allure of roastery blends on side street walkways, all the way to the stand-shaking celebration of Aussie rules victories.
Fitzroy, VIC 3065
Logic puts Fitzroy at the head of this list, if for no other reason than its age. As the first of Melbourne's suburbs, designated back in 1839, Fitzroy has a long history at the heart of Melbourne's existence.
Previously famed for its synonymity with hipsters so bohemian that they'd trip on their beards, Fitzroy endures as a neighbourhood of free thought and relaxed taste. Fitzroy has a reputation for creatives, with streets lined with work-casual coffee bars and independent retail stores on Brunswick Street.
It is its food and drink offerings that perhaps lock Fitzroy so firmly in this list of neighbourhoods to visit. Like Melbourne in studies of the world's most liveable cities, Fitzroy is a perennial name in discussions of the best places to dine in the city. Names like Naked for Satan come to mind, a once-popular clandestine eatery for Fitzroy locals that now draws the attention of those further afield – visit the rooftop bar for cityscape cocktails.
Collingwood, VIC 3066
Proximity sees Collingwood feature next on this list – it is Fitzroy's neighbour to the east.
As its immediacy would suggest, Collingwood shares many of the traits seen in Fitzroy: eclectic bars, extensive dining, and an attractive blend of old and contemporary art culture.
The unique offer of beers and burgers five stories up in a decommissioned rooftop train carriage overlooking the city is one you'll only find at Easey's of Collingwood. And if intercontinental tastes are to be on the menu, enter N. Lee Bakery, a Vietnamese bakery of frequent recommendation.
Collingwood holds another dimension, though; one as the home to one of the AFL's Big Four – the Magpies – Collingwood FC's national nickname. Come gameday, black and white jerseys fill the streets and bar. Collingwood's long list of rivalries pits them as one of the most disliked clubs in the nation. Don the Magpie colours and join the dark side.
Richmond, VIC 3121
Now, being on the subject of Aussie rules, it would be hard not to introduce Richmond to the discussion. Football is part of being a Richmonder. As such, you'd be hard-press finding a more AFL-mad neighbourhood. Richmond's proximity to the MCG, no doubt, plays a role in this obsession.
So, understandably, footy bars are not hard to come by in this multicultural suburb. But Richmond offers more than sport. Richmond hosts a bit of everything: bars, social housing, international restaurants, yoga studios, art galleries.
Check out Victoria Street for its Vietnamese cuisine. It's so popular that the street is also known as Little Saigon.
East Melbourne, VIC 3002
To bring this full circle to the home of the MCG, East Melbourne demands consideration. Whilst Richmond does enjoy proximity to the famous sporting ground, the stadium itself resides within the boundaries of the East Melbourne district.
As a neighbourhood, East Melbourne is home to sporting events and the Parliament House. The Parliament House itself has been the seat of Victoria's Parliament since its construction in 1856.
With Parliament Gardens' existence and the more extensive Fitzroy Gardens, East Melbourne also provides plenty of green spaces to take a step away from the realities of concrete monotony. Its wide streets and art-deco architecture can also provide relief, if needed, from the sight of CBD-tower blocks.
North Melbourne, VIC 3051
North Melbourne sees the continuation of the CBD-centric neighbourhoods – a district in transition.
The neighbourhood has a deep history of working-class residency reflected in its contemporary aesthetic and cha. Here is where old manufacturing buildings find new life as industrial apartments.
Art and culture in bloom are further hallmarks of this north-CBD area. A large immigrant population fuels the growth of multiculturalism, whilst Arts House on Queensbury Street exists as Melbourne's home of contemporary expression and entertainment.
South Melbourne, VIC 3205
The last of the compass-defined Melbourne neighbourhoods on this list, South Melbourne wins high praise for its diversity of amenities.
First and foremost, the South Melbourne Market – a lively venue that commands all the senses. Cuisine scents. Market hollers. Crowded alleys. The market attracts locals and travellers for a reason.
See Clarendon Street for more conventional shopping. Or wander secluded backstreets to find unique wine bars to enjoy.
A comprehensive demographic enjoy residence on South Melbourne's wide, leafy streets – the area is one of notable charm with its old Victorian homes and apartment buildings.
South Yarra, VIC 3141
South Yarra is in the thick of it. Perhaps an intimidating description for some. But don't be afraid of its hustle and bustle. People converge in South Yarra for a reason.
As host to Melbourne's premier shopping strip, South Yarra sees many foot traffic each day. Some shoppers come looking to cop the latest styles in upmarket boutiques, whilst others dive into large shopping centres to immerse themselves in the experience.
Chapel Street, the heart of South Yarra's shopping culture, sees old factories become the unique housing for the area's shopping centres – an interesting note on a day's exploration.
If shopping instead for a full stomach, the Prahan Market on Commercial Road beckons.
Shop, eat, wander, visit galleries, watch the Yarra River flow. South Yarra provides.
St Kilda, VIC 3182
St Kilda is the bohemian heart of Melbourne and was my home for three months.
Being in St Kilda never felt like being far from home, with its aesthetic being an imitation of 19th-century British seaside towns. Its suspension in a trance of enduring nostalgia is one of its greatest charms – the retro rollercoaster on offer at Luna Park and the art-deco facade of the Palais Theatre being crowd favourites of both locals and passers-by.
Perhaps the note of most uniqueness throughout this entire list – no journey to St Kilda is complete without a viewing of the resident Little Penguin colony that calls the seaside pier home.
St Kilda's character is undeniable.
Docklands, VIC 3008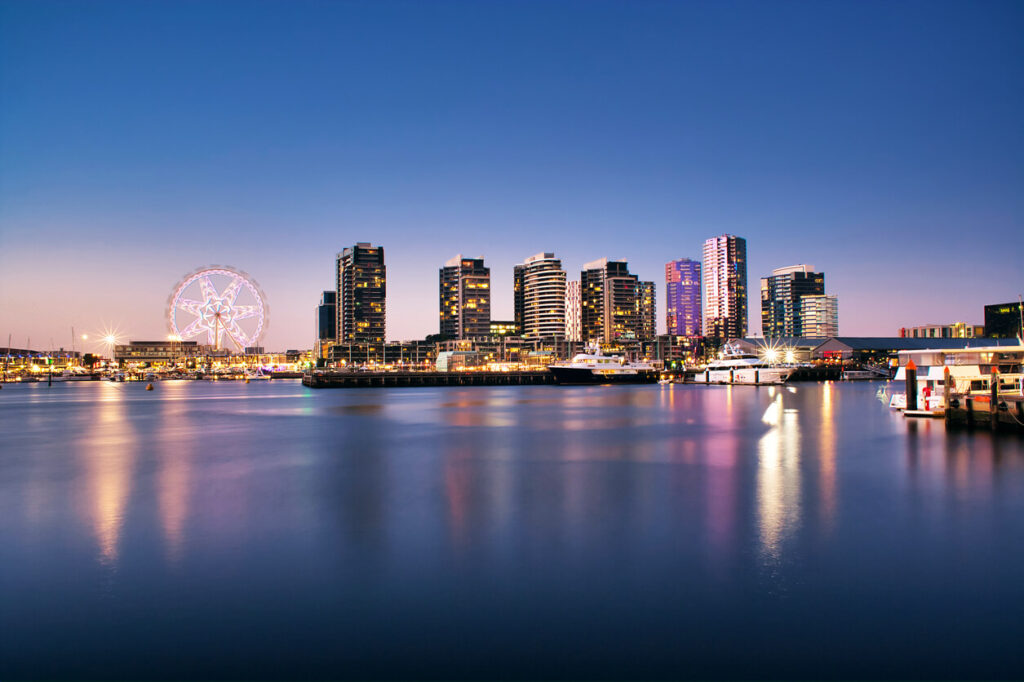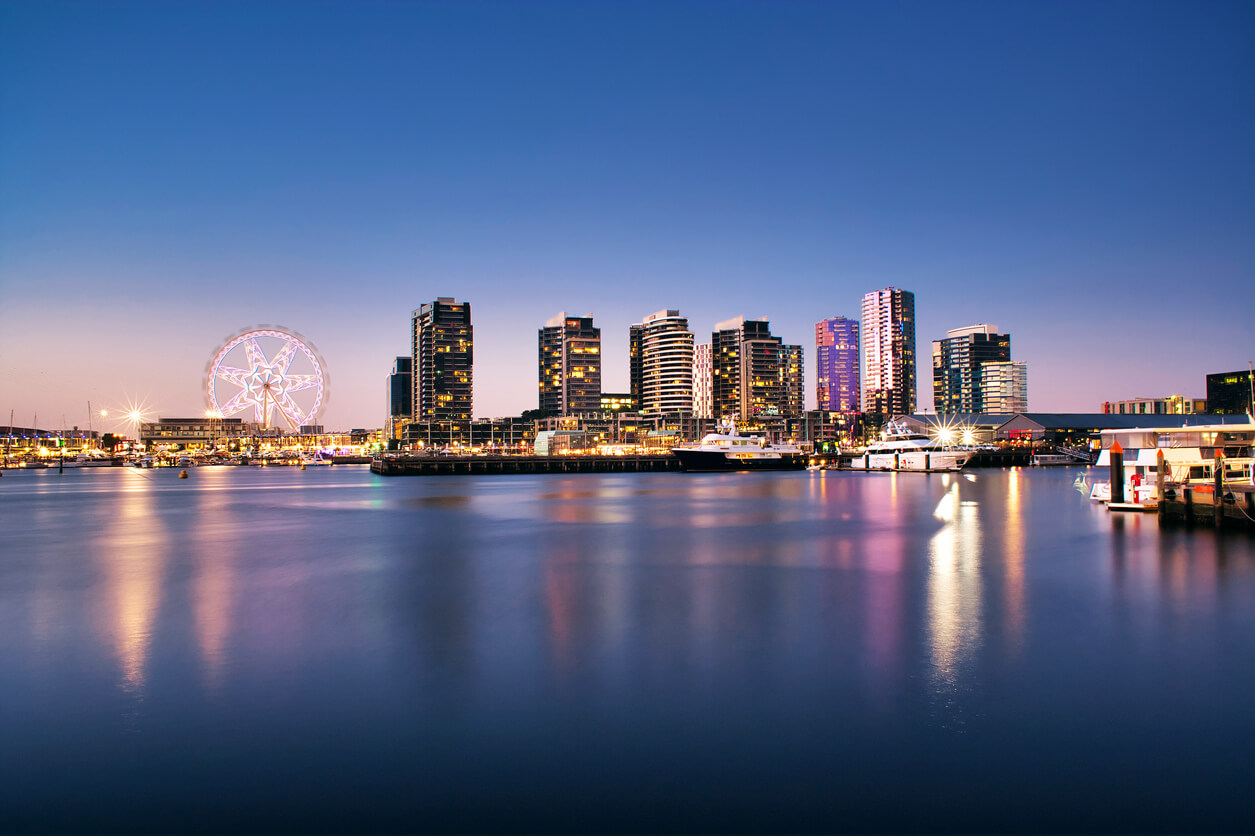 Modern. Young. Energetic. Docklands' youth as a designated neighbourhood mirrors its character.
To match the energy of the young professionals that have come to find a residence in the waterfront apartments, Docklands plays host to 'the world's busiest multi-purpose stadium'. Marvel Stadium, formerly the Etihad, stands as a venue for music, sport, conventions, and everything in between.
As expected with its recent development, the retail and refreshment options on offer are both well regarded and plentiful.
Brunswick, VIC 3056
As Docklands reputation grows, Brunswick's reputation as a thriving scene for artists and creatives is already widely established – so too is its status as the foodie destination in all of Melbourne.
A post-war boom of immigration brought many flavours onto the Melbourne streets – Lebanese, Greek, Turkish, and Italian – flavours and influences that are now part of Brunswick's very identity.
With establishments like Record Paradise being such advocates for independent music and expression, it's no wonder that Brunswick also boasts its artistic reputation. Visual art garners deserved support here, too, be it gracing backstreet walls or in laid-back galleries.
Carlton, VIC 3053
Not only is Carlton the famed home of Lygon Street (or Little Italy, as it has come to be known – a testament to its Italian influence and dining options), but it is also the historic epicentre of the Melbourne coffee boom.
Coffee is a Melbournian obsession. The first European coffee machine was put to work in the 1950s in Carlton.
Sixty years on, the Carlton streets – as with streets citywide – are forever infused with the caramelised aromas of arabica and Robusta blends. There is no place more fitting to enjoy a flat white.
Footscray, VIC 3011
Another foodie destination and another neighbourhood on the rise. 'Melbourne's brightest jewel of the west'.
The diversity of Footscray's cultural experience alone warrants its place on this list. It is a neighbourhood that seemingly transcends national boundaries. Feast on the flavours of Ethiopia, Vietnam, China, Mexico – the list goes on.
The resident growth of art culture owes much to the prevalence of the Footscray Art Community Centre – a hub for expression and experience.
Final Thoughts
Culture exists at the very heart of every city around the world. But, even so, Melbourne's passion for what defines it – art, coffee, sport – is uniquely intoxicating. Few times in my life have I experienced such a place.
Melbourne's place upon the list of most liveable cities in the world is rightfully earned. A city defined by diversity, renowned for its multiculturalism, revered for its heart.
Cheer as 1 of 100,000 at the MCG. Reminisce of times past in St Kilda's bohemian, seaside streets. Dine on international flavours at any one of the famous markets. Sip on a brew down Lygon Street. Be a face in the crowd at Brunswick's Arts House. Do all of the above and beyond.
Be present. Perhaps that is the essence of what it means to be in Melbourne.
🌍 Ready to Jet-Set on a Budget? ✈️

Maximize your savings with these travel essentials:

✈️ Sky-high Savings: Book budget-friendly flights with Skyscanner.
🏨 Rest Easy: Find the perfect accommodation on Booking.com or Hostelworld.
🛄 Travel Light: Store your luggage securely with Bounce.
📱 Stay Connected: Grab affordable eSIMs from Airalo or SimOptions.
🌄 Unforgettable Adventures: Find tours and experiences with GetYourGuide.
🛡️ Travel Worry-Free: Stay protected with travel insurance from SafetyWing!