Last Updated: September 14, 2023
Want to know where to stay in Skye? Come with us on a multi-stop trip to the best Isle of Skye accommodations. We've covered hostels, hotels, campsites, glamping pods, B&Bs, and everything in between.
Skye is one of Scotland's most popular vacation spots. And because of that, there are loads of places to stay, leaving you with some mind-wrangling choices. It's hard to know which area to stay in, and which accommodation to choose in that area.
So in this article, your good old friend Budget Travel Plans is here to help you out. We've separated the island into five distinct areas and brought you the best places to stay in those areas. No matter where you want to stay or what type of place you want to stay in, we've covered it.
Areas to Stay in Skye
We've separated our list into:
Portree: the capital of the island and where most people stay. It's very busy during the high season, but it has a central location and all the conveniences anyone could ever need.
Northern Trotternish: here, you'll find lots of the island's most famous attractions, including the Old Man of Storr, the Fairy Pools, Kilt Rock and the Quiraing.
Dunvegan: the biggest settlement in the western part of Skye, Dunvegan is a good choice if you want a relatively remote adventure but close to many great attractions.
Elgol, Broadford and the Sleat Peninsula: the southern part of Skye, this region is massively underrated. If you like remote and rural, you'll love it.
Raasay: an extra island just off of Skye's east coast, Raasay is your best option if you want a genuine adventure away from most of the island's crowds and conveniences.
We've explored each area in much more detail coming up, along with the best accommodation options in those areas. Most of our picks are budget-friendly, but we've included a couple of pricier options, too, if you feel like splashing some cash.
Don't know where to stay in Skye? You will soon!
Portree
If you want lots of conveniences and a very central location, staying in Portree is a good choice. It's especially wise if you're travelling with kids. You get reasonable proximity to The Old Man of Storr, the Quiriang and the Fairy Pools, and you're ideally located for tackling the Trotternish Loop, the Isle of Skye's most famous road trip.
The best places to stay in Portree are:
Portree Independent Hostel
One of the most famous hostels in Scotland, Portree Independent Hostel is known for its impossible-to-miss bright-yellow front.
Once the island's main post office, this cosy little building has since been transformed into a charm-packed hostel full of endearing characters and warm welcomes. They offer laundry, WiFi, a great kitchen, and a large social area, and they're better equipped than most hostels.
A brilliant solution for budget backpackers who want a central location, you can get beds here for as little as $25 per night. They only offer dorms.
If you're looking for a central, cheap and convenient place to stay in Portree, you've found it.
Torvaig Caravan and Campsite
Torvaig Caravan and Campsite is my favourite rudimentary campsite on the Isle of Skye, I've stayed here a couple of times. And both times, I've loved it.
It's pretty spartan, but that's part of its charm. You don't get many luxuries, but you get beautiful views, welcoming staff, and a great location, all just north of Portree's centre.
If you want to stay in Portree on the barest budget you can, this is the pick for you—tent pitches start from as little as $15. If you want a little more luxury, you can bring a touring caravan onto the site.
Top tip: if you're heading here in summer, make sure you buy a midge head net. Midges seem to love this campsite. Who knows, maybe they're on a budget too.
Medina B&B
If you want a remote and rural stay without having to forego all the convenient stuff, Medina B&B is undoubtedly one of the best places to stay in Skye. It's right on the edge of Portree, so you can easily walk into the centre of the town, but it somehow feels much further away.
You haven't stayed in Scotland until you've stayed in a traditional B&B (that's 'bed and breakfast,' if you're not up on all the local lingo). And this is one of the best of them.
The breakfast is huge, traditional and tasty, the people who run the place are friendly, and the whole place is welcoming and homely. It's like staying with family friends for a few days.
Skeabost Hotel
Skeabost Hotel isn't a low-budget option, but it's absolutely iconic.
If you're looking for a beautiful and elegant (but admittedly pricey) hotel in or around Portree, listen up: this is where to stay in Skye.
Utterly luxurious, the place was once a hunting lodge. Now, it's one of the most popular high-end hotels on the Isle of Skye, with classy decor, sophisticated clientele, and some of the best views you've probably ever seen. It even has its own golf course.
Around 6 miles (10km) west of Portree's centre, Skeabost Hotel is perched over the shores of a loch and dotted right in the middle of 23 acres of woodland. If you like upmarket accommodations, you'll love the place—it's, without doubt, one of the most alluring and elegant Isle of Skye hotels.
Northern Trotternish
If you want to stay close to the Old Man of Storr, the Fairy Pools and the Quiriang, stay in northern Trotternish. You get proximity to all those places and are near Portree. For convenience, a good location, and not having to do too much driving, Northern Trotternish is one of Skye's best places to stay.
My favourite accommodation options in northern Trotternish are:
The Cowshed Boutique Bunkhouse
Is there such a thing as a boutique wooden cabin? Probably not, but The Cowshed Boutique Bunkhouse in Uig comes as close as you'll get.
Like glamping, but even more glamorous, the place is lovely. They offer pods, private dorms and public dorms, and they're all really beautiful. Though relatively basic, the wooden cabins are charming and homely, and the views are incredible, with excellent panoramas out into the western shores of Skye.
The bunkhouse is also really close to the Fairy Glen, one of Skye's most popular attractions.
And on top of that, Uig itself is beautiful, with a small few stores and restaurants. If you want a quiet stay with a couple of conveniences, Uig is a good choice.
Prices here start from less than $25 per bed.
Uig Bay Campsite
Also in Uig, but a little more basic than its nearby neighbour, Uig Bay Campsite is one of the best places to stay in Skye if you're looking for a rural but affordable adventure.
Situated just west of Uig's centre (not that Uig's centre is very big), the sea views from the site are great. There are a couple of restaurants within walking distance, along with a small supermarket.
This place is pretty basic and rudimentary, but the family who owns it are really friendly, and the campsite has everything you need. If you want to stay here with a bit of added luxury, there's an onsite apartment, along with a self-catering cottage.
Staffin Caravan and Camping Site
Almost directly east of Uig, on the other side of the Trotternish Peninsula, you have Staffin. Slightly bigger than Uig, Staffin is another great Isle of Skye place to use as a quiet base.
The village is also brilliantly situated for exploring lots of the most famous attractions and areas along the Trotternish Loop. Within 10 miles (16km) of Staffin, you have Rubha Hunish, Lealt Falls, the Old Man of Storr, the Quiraing and plenty more.
And right beside the campsite, you have Mealt Falls, less than 2 miles (3km) away.
The campsite itself is also lovely. The facilities are clean and modern, the staff are friendly, and the rates are mega-low, starting at around $7 (yep, you haven't read that wrong: $7!). On top of all that, they also have a couple of cottages and bike hire. Staffin Caravan and Camping Site is one of the best Isle of Skye accommodation options for anyone on a budget.
Shulista Croft Wigwams
Alright, we've been to the eastern, western and southern parts of Trotternish. Now, let's head north to one of the most faraway accommodations we've featured so far.
Few people stay in this part of Skye because you're not close to any significant settlements. But if you're into that sort of thing, you'll love the place. It's one of the best places to stay in Skye for remote adventures.
Set in the alluring confines of a 16-acre croft (that's just a small farm), you can make friends here with sheep, chickens, and the family who own the place.
For a rudimentary stay, these wigwams are surprisingly modern and luxurious. At Shulista Croft Wigwams, you get an en-suite toilet and shower (with lots of warm water), heating, patio doors, a well-equipped kitchen, and plenty more. It's like someone took the word 'comfy' and magically transformed it into an Isle of Skye accommodation.
Dunvegan
The third-most populous place on the Isle of Skye, Dunvegan is probably the most popular base after Portree. It's on a beautiful part of the island, and you're close to Dunvegan Castle, Neist Point Lighthouse and Coral Beach.
The best places to stay in and around Dunvegan include:
Dunvegan Camping Pods
If you want to stay in Dunvegan on a budget, Dunvegan Camping Pods is the place for you. Similar to the Shulista Croft Wigwams we've just mentioned above, they're beautifully decorated and cosy. Prices start at around $220 per pod.
All the pods have en-suite toilets and showers, and they're all heated and insulated.
The pods are right in the middle of Dunvegan, so you can enjoy a fun rural adventure without having to go out into the middle of nowhere. And because this accommodation is so central, you have easy access to shops, restaurants and lots more conveniences.
And as well as all that stuff, you also get great views of Dunvegan Loch. A brilliant hidden gem!
Uiginish Farmhouse
If you'd rather stay just outside of Dunvegan, Uiginish Farmhouse is your best option. You can see Dunvegan from the farmhouse, but because it lies on the opposite side of Dunvegan Loch, it's around a 3.5-mile (5.5km) drive from the farmhouse to the village.
Situated inside a sheep farm, it's a family-run place where you feel like you're a million miles from civilization. Down an unpaved road and surrounded by very little, Uiginish Farmhouse is a perfect rural retreat.
Prices start at around $45 per person, including breakfast, so it's a pretty affordable place.
Elgol, Broadford and the Sleat Peninsula
My favourite part of Skye. Outrageously underrated, there aren't a huge number of famous attractions and areas here, but the landscapes are brilliant, and you get to avoid most of Skye's crowds. It's one of the best places to stay in Skye if you like being in the middle of nowhere.
My top accommodation picks in this area are:
Bunaite AirBnB
Bunaite AirBnB is best place I've ever stayed on Skye—and one of the best Isle of Skye accommodations for anyone who wants an authentic living-with-real-people experience.
It's about the most wholesome and homely B&B you can get, with a rural setting, a retro home, a welcoming couple, and an excellent breakfast.
The breakfast is delicious and massively filling, with two courses of unashamedly stodgy tradition—perfect if you've got loads of outdoor adventuring ahead of you. You eat it right in front of Loch Hourn, the water that separates Skye's southern stretch from the Scottish mainland.
If you're in southern Skye and you want to stay in a B&B, stay here.
Broadford Backpackers Hostel
If you want to stay in southern Skye on a budget, Broadford Backpackers Hostel is the best place for you. It's immaculate and modern. It attracts a diverse crowd, including families, young people, couples, and backpackers.
And because it's central, you're well-located for exploring Broadford and most other parts of Skye. Broadly speaking (sorry about that pun), Broadford is an underrated place to use as a base.
Prices for overnight stays start from around $20 per bed, including tea, coffee and WiFi. For that price, the hostel is surprisingly cosy, with a charming common area. Hostels aren't usually this good!
From the Staff
How far in advance do gets typically need to book accommodation?

Guests can book accommodation the same day as when they want to stay, we also accept walk ins! So, we do not have a time limit on this.

Niamh at Broadford Backpackers Hostel
Lusa Bothy
Located halfway between Broadford and the bridge to the mainland, Lusa Bothy isn't a proper bothy (that's a charity-run free-of-charge rural accommodation, in case you don't already know). But it's almost as rustic and rural.
Transformed from an animal barn into a rustic retreat, this old stone building has been crafted into something from a fairytale. All stone, wood, fur and pure ruggedness, this is the vacation cottage of vacation cottages.
The place only has one bedroom, so it's (of course) best suited to couples who want a romantic retreat.
Prices are a little steeper than most other accommodation on this list, at around $250 per night. But if you've got the budget, staying here is great.
You can check availability and book Lusa Bothy online here.
Sligachan Hotel
Right beside Skye's most famous bridge (well, it's now a disused bridge, but let's not get all pedantic), Sligachan Hotel is a good budget option if you want to save money while still staying in a hotel.
Set inside an ancient mountaineer's lodge, the hotel offers accommodation, a bar and a restaurant, so you can get your sleep, food and drink all in one quick fix.
And because it's set close to the foothills of the Cuillins, it's a good choice for trekkers who want easy access to lots of peaks, trails and hikes.
If you want good conveniences without splashing too much cash, this is one of the best Isle of Skye hotels.
You can check availability and book Sligachan Hotel online here.
Coruisk House
Named after Loch Coruisk, this lovely little cottage is one of Skye's most underrated attractions.
You can take boat trips from the tiny village of Elgol (where you'll find this cottage) to the ridiculously remote Loch Coruisk. It's beautiful, and it's a brilliant place to explore. But if you visit during the right season, you might see whales, sharks, dolphins and more.
Anyway, the accommodation itself is also great. The place doubles up as a restaurant, offering some of Skye's best wine and food, along with really welcoming rooms. Popular with couples, this is a great place to overnight if you're planning a romantic stay on the Isle of Skye. They even host small weddings!
From the Staff
How far in advance do gets typically need to book accommodation?

That's a difficult one to answer in the post COVID era. Everyone booked late this year! In a normal year, I'd recommend 6 months to a year in advance.

Clare at Corusik House
Raasay
Although Raasay isn't actually part of Skye, it is the best place to stay near Skye if you want to get really remote and rural.
It's a small island off the east coast of Skye, connected only by a ferry. But it's so close that it's basically part of the island, and most people classify it that way. So to keep things simple, let's do that too.
Anyway, it's a lovely island, with brilliant landscapes, loads of outdoor adventures, and endless amounts of barely-touched terrain. Raasay is as off-the-radar as Skye gets.
Here are the best places to stay in and around Raasay:
Isle of Raasay Distillery
Okay, this option isn't as budget-friendly as most others we've featured. But when it's this unique and appealing, who cares?
Have you ever slept INSIDE of a distillery? Me neither, but now you can! The only distillery in Scotland that also offers accommodation, Isle of Raasay Distillery is one of the most interesting and unusual Isle of Skye hotels. Just don't blame us if you wind up drinking whiskey for breakfast.
The distillery isn't some large-scale industrial operation. Instead, it's small, welcoming, and friendly and is in one of the most beautiful landscapes you've probably ever seen. If above all else, you just want a good adventure, this is perhaps the best pick on our list.
Pro tip: there are very few places to stay on the Isle of Raasay. And of them all, this is the best and most popular. If you want to overnight here, you should definitely book in advance.
Sgoirebreac Cottage
If you want easy access to Raasay without staying on the island itself, you can instead stay in Sconser, around 12 miles (19km) south of Portree.
If you're heading to Raasay, Sconser is the place where you'll catch your ferry. So Sconser can be an excellent base for shuttling back and forward if you want all the fun of Raasay combined with all the convenience of Skye.
If that's your plan, Sgoirebreac Cottage (pronounced 'Scorrybreck Cottage') is the place for you—I reckon it's the best accommodation in Sconser. Set on the banks of Loch Sligachan, it's well-located for hiking, fishing and golfing, and it's right in the foothills of the iconic Cuillin Mountains.
If you're looking for self-catering accommodation on the Isle of Skye, this is one of the best. It's pretty pricey, but if you're not travelling on a budget, it's absolutely worth the outlay.
Final Thoughts
If you didn't know where to stay in Skye before, hopefully, you do now.
No matter where you want to stay or who you're travelling with, they're the best places to stay in Skye—and you'll probably love them all. So get booked up, get yourself to Skye, and have one of the best trips of your life. Thanks for reading!
If you want to know anything else about travelling in Skye, check out our guides:
See you next time!
🌍 Ready to Jet-Set on a Budget? ✈️

Maximize your savings with these travel essentials:

✈️ Sky-high Savings: Book budget-friendly flights with Skyscanner.
🏨 Rest Easy: Find the perfect accommodation on Booking.com or Hostelworld.
🛄 Travel Light: Store your luggage securely with Bounce.
📱 Stay Connected: Grab affordable eSIMs from Airalo or SimOptions.
🌄 Unforgettable Adventures: Find tours and experiences with GetYourGuide.
🛡️ Travel Worry-Free: Stay protected with travel insurance from SafetyWing!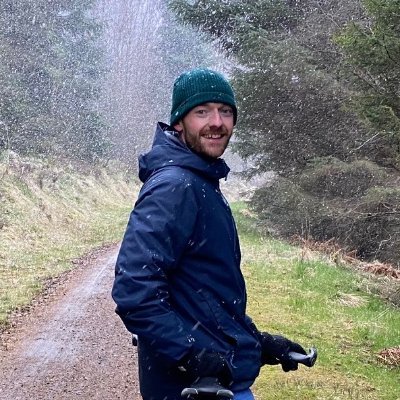 Paul McDougal is a handsome and hilarious travel writer originally from the UK. He likes hitchhiking, working remotely, and having absolutely no idea what's going on.