Last Updated: September 14, 2023
Clocking in at 640 square miles (1,660 square kilometres), the Isle of Skye is bigger than most people realize.
Because of its sprawling size and its massively popular tourist hub, the island has an almost endless number of places to eat.
So because I'm such a nice man, I've saved you the time-draining hassle of wading through the mediocrity to find the moreish morsels, and I've compiled all the island's best places to eat. I've covered pub meals, classy joints, quick bites, unusual eateries and everything in between. No matter where you're staying or what you want to dine on, I'll help you to chew, chomp and gobble.
Bring your knife, your fork and your handkerchief. Today, we're tackling a gastronomic tour of the best 23 restaurants on the Isle of Skye.
Note: Because we're a budget travel blog, most of these eateries are budget-friendly options. But we've included a small few high-end picks for travellers who don't mind splashing the cash—or who are keen to treat themselves.
Note 2: Some of these restaurants are seasonal, and Scotland is pretty serious about Covid. For both reasons, some restaurants on Skye may be closed at certain times of the year—so always check before you visit!
Isle of Skye Restaurants: Best in Northern Skye
Because northern Skye is home to Portree, the area is also home to lots of Skye's top restaurants. Here are some of my favourites in Northern Skye.
The Isles Inn
Where it is: Right in the centre of Portree
Best for: An affordable and tasty meal, no matter who you are or who you're travelling with
My favourite place to eat on Skye, The Isles Inn is the perfect pub-style restaurant.
It's laid-back and family-friendly, and it serves excellent pub grub. It's not pretentious or ostentatious, and it's pretty affordable, even though it's plopped right in the middle of Skye's capital. If you're looking for no-frills Portree restaurants, it's a fantastic choice—pub food isn't usually this good.
I recommend the haggis and the pies—and having a couple of tasty pints with your meal.
Rosedale Hotel
Where it is: Portree, pretty close to the Isles Inn
Best for: Local food, beautiful harbour views, and a nice romantic meal
The Rosedale Hotel is a popular choice for couples visiting Portree and is a fairly classy place. From some parts of the restaurant, you get great views of the harbour, where you can see the very same fishermen who've probably plucked your meal out of the sea.
Most of the food is local and seasonal, with a big emphasis on seafood. The Rosedale Hotel does both lunch and dinner (and breakfast for hotel guests), and the prices are pretty reasonable for such a lovely place.
And as a nice little bonus, they have a pretty extensive selection of whisky.
Scorrybreac
Where it is: Above Portree harbour, just a few doors away from the Rosedale Hotel
Best for: Treating yourself, cleverly-constructed tasting menus, and chowing down on ultra-modern cuisine
Scorrybreac is iconic, and it's regularly voted as one of the best restaurants on Skye.
It's one of those places where your plate of food looks more like an art installation than your dinner. But it's totally worth the hype—the food is creative, delicately-flavoured and well-balanced.
Scorrybreac has various tasting menus, offers an extensive wine list, and a pretty relaxed atmosphere. If you're on a budget, avoid the place. But if you're not, make sure you book a table in advance—even Patrick Bateman probably couldn't get a reservation here.
No1 Noodles & Rice
Where it is: Portree, just a couple of doors away from Scorrybreac
Best for: A budget meal, a no-nonsense plate of food, and a rare escape from Scottish cuisine
Okay, the food here isn't amazing, and you're not going to rave about the place to all of your friends. But if you want a budget meal that isn't from a cafe or a pub, this is the best you'll get in Portree.
Sometimes, when travelling in the rural UK, you get tired of all the pies, pub food and pastries. If that winds up happening, No. 1 Noodles and Rice is one of the best Portree restaurants for escaping all the same stuff.
It is a pretty informal eatery, they have no official website, and you don't need to book a table in advance.
Sea Breezes
Where it is: Portree, right beside all those famous colourful houses
Best for: Decent prices in an informal eatery and the best seafood in Portree
Another of my favourite places to eat in Portree, this casual hangout specializes in affordable, no-fuss seafood. The place is a small business that feels like a family-owned joint (though I don't know if it actually is), and it's ridiculously welcoming.
If you like seafood, you absolutely need to visit. Sea Breezes offer freshly-caught and locally-sourced mussels, salmon, scallops, langoustines, and anything else you can imagine. If you want a big lovely taste of it all, go for the brilliant seafood platter.
Inside, it feels like more of a cafe than a restaurant, but that's the sort of place I love. Sea Breezes have no official website.
The Red Brick Cafe @ Jans
Where it is: In an industrial area on the outskirts of Portree
Best for: Good breakfast and lunch in a laid-back cafe—and very affordable meals
Okay, this isn't really a restaurant at all—it's somewhat of a cafe in a hardware store. But anyone on a budget will love the place (and we are called Budget Travel Plans, after all).
Anyway, the team behind the Red Brick Cafe @ Jans concocts excellent lunch and breakfast food in exchange for budget prices. The food is fresh, healthy and delicious, and there's always a varied selection.
A popular local hangout, many Portree Scots come here for decent coffee and cakes, tasty sandwiches, traditional breakfasts, and hearty portions of affordable food.
The Ferry Inn
Where it is: In the heart of Uig
Best for: A comfy meal in a relaxed location, locally-sourced ingredients, and a great selection of drinks
Okay, we're finally leaving Portree behind. Next up, we have the Ferry Inn, right in the centre of Uig.
I haven't eaten here, but it's one of the most popular places on the Trotternish peninsula. Comfy and cozy, you get great local ingredients, frequently-rotating menus, and cleverly-constructed dishes. You can expect venison charcuterie boards, local fish, and imaginative meals with unusual ingredients.
It's also a perfect place for a drink, no matter what you want to sip or slurp on—they have loads of ales, wines, cocktails, gin and whisky (and plenty of it is local stuff).
Halfway between classy and informal, the Ferry Inn is one of the best restaurants on Skye for people who want high-end food without an excessively high-end atmosphere. And best of all, the prices aren't too bad.
Skeabost House Hotel
Where it is: The outskirts of Skeabost, on the banks of the River Snizort
Best for: A very fine meal in splendid surroundings
One of the classiest joints you'll find on this list, Skeabost House Hotel isn't one of your standard Skye restaurants.
Instead, it's a grand hotel with its own golf course, set in acres of private woodland.
So if you're on a budget (and I know you might be, cos you're on our site), this isn't the place for you. But if you don't mind spending a lot of money, head here: it's one of the best fine dining establishments on Skye. It's standard pub fare, but executed delicately and differently, with some funky twists and tastes.
Isle of Skye Restaurants: Best in Western Skye
Western Skye isn't quite as busy as northern Skye, but it still has loads of excellent eateries. Here are some of my favourite restaurants in Western Skye.
The Dunvegan
Where it is: As you probably guessed, it's in the centre of Dunvegan
Best for: Classics with a twist and freshly-made everything
The focus at The Dunvegan is doing everything on-site. They make their own pickles and preserves, they bake their own bread, and they cure and smoke lots of their own stuff.
It's pretty standard pub food (such as steak, kebabs and fish), but with a modern twist and a touch of South American influence (the people who own the place have family ties to the region).
The Dunvegan has only been around since 2019, but it's slowly gaining a reputation as one of the best restaurants on Skye. Prices aren't too steep, so it's an okay spot for budget travellers.
In addition to their restaurant, they also have a deli cafe. It's a comfy little spot for tea, coffee, cake, soups, sandwiches and plenty more.
The Three Chimneys
Where it is: Halfway between Dunvegan and Glendale, in one of the most remote parts of western Skye
Best for: Eating award-winning food in one of Scotland's most famous pubs
The Three Chimneys in Skye is regularly voted as one of the best eateries in the entire nation.
Most British foodies have heard of this place, and lots of people visit Skye solely to eat at The Three Chimneys after being awarded a Michelin Star in 2014. Depending on the season and the current menu, they offer stuff such as devilled pigeon pie with nordic mustard and roasted hake with nettle sauce, sour cream and baby lettuce.
It's not budget-friendly, but it's more affordable than most people expect—so I reckon it's worth the money, even if you're trying to travel without spending much.
Loch Bay Restaurant
Where it is: In the middle of nowhere, north of Dunvegan
Best for: Eating at the only Michelin-starred restaurant on Skye
Somehow even classier than the Three Chimneys, Loch Bay Restaurant is the only eatery on Skye that currently holds a Michelin star.
So, again, it's not a great pick for a budget meal, but it's a fantastic experience.
Unlike most Michelin-starred places, it's a pretty laid-back joint, with informal decor, a wood-burning stove and unpretentious service. They specialize in Scottish-style seafood with a French twist, offering classics you've heard of and unusual dishes you haven't. Don't be surprised if this is the best meal you've ever eaten.
Stein Inn
Where it is: North of Dunvegan, right beside Loch Bay restaurant
Best for: Warm welcomes and affordable pub food in a remote part of Skye
Okay, we're back in affordable terrain. The Stein Inn is a proper British pub, with old-school decor, traditional hearty pub grub, relatively low prices and lots of friendly faces. They serve mince and potatoes, fish and chips, sticky toffee pudding, and other British classics. Traditional UK food, done well.
The oldest inn on Skye, the Stein Inn has been around since the 18th century, making it a proper Skye institution.
In addition to all the great food, they also have excellent beer and whisky.
The Oyster Shed
Where it is: Carbost, very close to Talisker Distillery
Best for: Probably the tastiest seafood you've ever had, in one of Skye's most casual eateries
Alright, calling this a 'restaurant' is a gigantic stretch. But I think the best food is always the most informal food, and this place proves me right.
For laid-back and affordable seafood, The Oyster Shed is absolutely brilliant—you'll probably fall in love with it, just like everyone else does. You get oysters, mussels, crab and other freshly-caught treats, and you eat standing up on makeshift barrels in a wooden barn.
Because it's so low-key, the prices are nice and low, so it's perfect if you're travelling on the cheap.
Chidakasha Skye
Where it is: South of Glendale, in a remote part of western Skye
Best for: A low-cost lunch, lots of lovely teas, and excellent vegan and vegetarian food
More of a casual lunch spot than a dinnertime pick, Chidakasha Skye is an excellent option if you want good food on a tight budget.
With a name that translates as 'abode of peace,' it's a tranquil spot popular with hipsters and hippies—warm, welcoming and friendly, cafes aren't usually this cozy.
They only sell vegan and vegetarian stuff, but it's all really tasty. Chidakasha Skye also specializes in selling a massive variety of teas.
Top tip: some know this hangout as the Red Roof Cafe—so if you're on the lookout for that place, Chidakasha Skye is the spot you're actually seeking.
Isle of Skye Restaurants: Best in Southern Skye
Not enough people visit the south of Skye, but way more people should. It has remote and rural stretches, some of the island's most unexplored areas, and lots of great food and drink. Here are some of Southern Skye's best restaurants.
Hebridean Inn
Where it is: Just on the outskirts of Broadford
Best for: High-end food in an informal place and super-local food and drink
The Hebridean Inn is a laid-back joint and looks more like a cafe than a restaurant. But the food is delicate, well-balanced and interesting, with tasty dishes like wild mushroom and truffle gnocchi and chicken supreme stuffed with black pudding and plum.
The team here focuses on using as many local ingredients as possible, so it's one of the best restaurants on Skye for eating fresh and regional.
It's also a pretty good place for drinks—they offer lots of Hebridean-made ale, gin and whisky. If you like local tipples, there's plenty of stuff to taste.
Because it's a pretty informal place, the drinks and dishes are all relatively affordable.
From the Staff

One of our favourite and most popular items are our delicious and Hearty Sunday Roasts which are enjoyed by locals and tourists alike. We are also lucky to have an abundance of fresh local seafood available right on our doorstep, served alongside local beers and ales or with a refreshing Hebridean Gin and we are spoilt for choice there!

– Kate at Hebridean Inn
Cafe Sia
Where it is: Right in the middle of Broadford
Best for: Tasty brunches, excellent coffee and pizza, and a very affordable meal
My pick for the best brunch-style spot on Skye, I love Cafe Sia. Cafe Sia is a fantastic option for a quick, tasty, affordable meal. They offer brunch, salads, fish finger sandwiches, soups, mozzarella sticks, excellent desserts, and more. The favourite among staff and lots of patrons, however, is their wood-fired pizza!
They're also great for coffee. You won't find much good coffee on Skye, but you will at Cafe Sia, where they serve up carefully-made artisanal stuff.
Best of all, the prices are pretty low. If you want to eat on a budget in Broadford, this is the place for you.
The Shed
Where it is: Armadale, right beside the ferry to Mallaig
Best for: Excellent food in an informal eatery, a bite right off the ferry, and saving some cash
Alright, if you're into classy food spots, you may not vibe with this place. But I love it. Pretty similar to Cafe Sia, The Shed is another laid-back hangout with low prices, excellent food, and an intentional lack of pretension
The Shed is exactly what the name suggests. Set right inside the humble confines of a wooden shack, they don't have many frills, but they have tasty and affordable food. Some favourites include their pizzas, seafood salads and fish and chips.
It's one of the best Isle of Skye restaurants for anyone on a budget—and on a good day, the shoreline views from the outside seating area are beautiful.
And best of all, it's right beside the ferry landing for trips between Skye and Mallaig, perfect if you've just arrived on the island (or if you're just about to leave).
Kinloch Lodge
Where it is: South of Broadford, at the northern tip of the Sleat peninsula
Best for: Very classy food and eating in one of Skye's most famous restaurants
Kinloch Lodge is one of the most iconic eateries on Skye. An old hunting lodge that's since been transformed into one of the island's most must-visit locations, Kinloch Loch serve excellent food. It's a trendy spot with people who like fine dining.
You get dishes such as poached halibut with celeriac cream, new potatoes, spinach and hazelnut crumb, and red wine pear, chicory, salsify, and cauliflower beurre noisette.
They also have an excellent wine list and over 100 different whisky choices to go with your food.
If you're on a budget, don't bother. But if you're not, don't miss the place.
Hotel Eilean Iarmain
Where it is: At the very northern tip of the Sleat Peninsula, not too far from Kinloch Lodge
Best for: Great live music, local classics, and upmarket tradition
The popular Eilean Iarmain Hotel is home to both Am Pràban Bar and Birlinn Restaurant. We're grouping the two together as they're both under one roof.
Am Pràban Bar serves up hearty, contemporary, classic-with-a-twist versions of traditional Scottish food. Halfway between pub food and high-end stuff, it's one of the best Isle of Skye restaurants if you want a refined meal without all the excess pretence. The bar also regularly hosts live music – and lots of it is in Gaelic, perfect for enjoying some proper local culture!
Top tip: this place is sometimes also known as 'Praban Bar.' Despite the two different names, they're both the same place.
Birlinn Restaurant, on the other hand, is more refined and was selected for the Good Food Guide in 2017. Head here if you're looking for local produce and seafood under candlelight!
Sligachan Hotel
Where it is: In Sligachan, right beside the old bridge
Best for: Excellent beer and whisky, and relatively affordable food in a friendly, laid-back pub
Inside Sligachan Hotel, you have Seumas' Bar, one of my favourite drinking dens on the whole of Skye. They have excellent ales, an on-site microbrewery, and over 400 different types of whisky.
But although it's more of a pub than a restaurant, they still serve fantastic food. They specialize in big tasty portions of Scottish classics, including locally-sourced burgers, fish and chips, and haggis, neeps and tatties.
The prices are mid-range, so it's a decent budget option.
Top tip: Seumas' Bar isn't the only place to eat in Sligachan Hotel. They also serve dinner in Mackenzies Bar & Bistro, a slightly fancier eatery with great views of the Cuillin Hills.
King Haakon Bar
Where it is: In the centre of Kyleakin
Best for: Cheap food, making friends with locals, and completely unpretentious surroundings
One of the best pubs on Skye, King Haakon is a great place if you want to drink ten pints with your budget pub meal. I love it!
Although this is somewhat of a drinking hole inside a shed, the food is surprisingly good. Alright, you're not going to get the best meal on the planet—but for affordable prices, you can enjoy stodgy pub classics, including burgers, chips, and pies.
Always packed with locals, lots of Skye residents come here to chat, play pool, watch sports on TV, listen to live music, and aimlessly hang around all day.
It has no official website. When you see the place, you'll understand why.
The Seafood Shop
Where it is: Kyleakin, just off the A87 roundabout
Best for: A low-budget meal, and a great example of a British classic
Okay, the Seafood Shop isn't quite a 'restaurant.' Instead, it's a little cabin that mainly sells takeaway portions of British classic fish and chips—but you can't visit Skye without having some delicious fish and chips.
Because I'm from the UK, I've eaten a lot of the stuff (I'm not bragging; it's just a, perhaps sad, fact). Of all the fish and chips I've had, the Seafood Shop serves up some of the freshest and tastiest. Lots of locals reckon they offer the best in Skye.
Top tip: make sure you ask for lots of salt and vinegar on your portion. It's the only way to eat it.
Taste of India
Where it is: Kyleakin, right beside the Seafood Shop
Best for: Something a little different, pub-free food, and a reasonably-priced meal
If you're tired of all the pub food, pies, and Scottish specialties, you'll likely want to flee to the final entry on our list.
As you've probably worked out for yourself, Taste of India serves, well, Indian food. It's not the best Indian food you've ever eaten, but it's pretty good, and I really like the place. Some of my favourite dishes include the rezala chicken, the Peshwari lamb, and the hundi specialities—but it's all great.
And as a juicy little bonus, the prices are pretty good too.
Final Thoughts and Further Reading
There they are—the 23 best restaurants on Skye. Thanks for reading!
Scotland's most famous island is an excellent spot for food, so when you visit, make sure you chow down on as many tasty treats as you can.
If you want to know anything else about travelling on Skye, check out our other guides:
See you next time!
🌍 Ready to Jet-Set on a Budget? ✈️

Maximize your savings with these travel essentials:

✈️ Sky-high Savings: Book budget-friendly flights with Skyscanner.
🏨 Rest Easy: Find the perfect accommodation on Booking.com or Hostelworld.
🛄 Travel Light: Store your luggage securely with Bounce.
📱 Stay Connected: Grab affordable eSIMs from Airalo or SimOptions.
🌄 Unforgettable Adventures: Find tours and experiences with GetYourGuide.
🛡️ Travel Worry-Free: Stay protected with travel insurance from SafetyWing!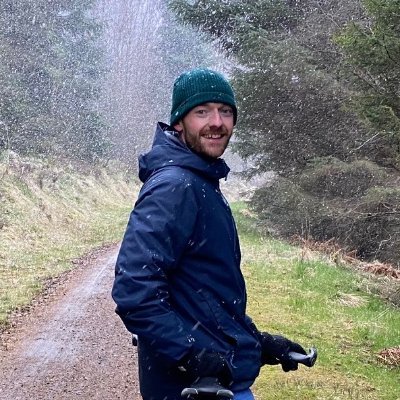 Paul McDougal is a handsome and hilarious travel writer originally from the UK. He likes hitchhiking, working remotely, and having absolutely no idea what's going on.