Last Updated: September 14, 2023
For the past few months, I've lived in one of my favourite cities – Tbilisi.
I came here for lots of reasons. I love the mountains, the people, the food, the liberal immigration policy, the unique culture, and the knockabout charms of Tbilisi itself.
But one of the other draws was and continues to be Tbilisi's incredible nightlife. While it has a reputation for its world-class techno scene, Tbilisi is also home to many late-night venues, bars, pubs, hipster hangouts, and more.
So in this late-night listicle, I've brought you the 20 best nightlife spots in Tbilisi, Georgia. Are you looking for dancing? Afternoon-ending raves? Wine tasting? Beer pong? Lucky for you, we've covered it all.
So break out your glow sticks, slip into your dancing shoes, grab some beers, and come join the fun!
Bassiani
If I started this list with any other venue, I'd be doing something wrong.
Pretty much everyone agrees that Bassiani is the best techno venue in the Caucasus. Some people even think it's the best techno venue in the world.
Sadly, I haven't visited every techno club on the planet, so I can't really offer an informed opinion there. But it's honestly the best nightclub I've ever been to.
Sitting in a disused swimming pool beneath the cavernous depths of Dinamo Stadium, this concrete behemoth is rough, rugged and rudimentary. It feels (in the best possible way) like you're partying in a parking lot. But while the interiors are basic, the light and sound really aren't—if you like intense, overwhelming and unusual, you'll love the place.
Partying here isn't like a typical night out. During a Bassiani party, you feel like you're part of an essential cultural revolution (especially if you visit on a Saturday when they host LGBTQ nights). I know that sounds like a bizarre exaggeration, but visit Bassiani for a night, and you'll see why it isn't.
KHIDI
KHIDI (which translates to 'bridge' and is nestled under a bridge) is Bassiani's biggest techno competitor.
Though Bassiani is louder, bigger, and much more famous, KHIDI is grimier, heavier, darker and arguably more atmospheric. KHIDI's lighting is more impressive than Bassiani's, while the crowd is equally edgy and alternative.
Again, you won't get a 'normal' night out here. A visit to KHIDI feels like something special – it's as if you're getting a behind-the-curtain look at some unique and alluring subculture. They host some world-famous techno DJs, and people come from all over the globe to attend their events.
If you want a really late night that never seems to end, KHIDI is the place for you—some of their events last from midnight until mid-afternoon the following day.
Lolita's
A little more upmarket than most other places on this list, Lolita is a good joint for sipping on a few classy cocktails. It's a sit-down place rather than a dancing venue, but if you want to catch up with a friend, have a quiet chat, or slurp on some quality drinks, you'll love it.
They have a charming tree-lined courtyard, which is always busy and popular (and beautiful!) in summer. The food is also pretty good, and it's surprisingly classy fayre.
Best of all, the service is outstanding, and the staff are very attentive (which isn't always the case in Tbilisi).
Overall, if you're looking for elegance and upmarket, Lolita's is one of the top nightlife spots in Tbilisi, Georgia.
Fabrika
Fabrika is lots of things.
It's a hostel, a cafe, a coworking venue, a popular courtyard, a hipster hangout, and a collection of brilliant eateries and bars.
During the day, it's pretty laid-back, and most people come to lunch, plink around on their laptops, read a book, or have a quiet coffee. But from the evening and beyond, the place comes alive and transforms into one of the city's busiest nightlife spots.
The main seating area is a great place to hang out, but make sure you also explore the courtyard and the various inviting venues surrounding it. My personal favourite is Camora, a bar with a barbershop inside (yep, that's the sort of hipster place you've found yourself in).
Insider Tip: Check out this great walking tour in Tbilisi, which ends at Fabrika.
Dedaena
I absolutely love Dedaena.
Aside from all the big names, it's probably my favourite dancing spot in the city. If you're looking for a relatively-unknown clubbing hangout, I honestly can't recommend the place enough.
It's a pretty intimate space, with a maximum capacity of around 300 (well, that's my estimation—I've never actually counted them).
The small dancefloor (capacity around 150, estimated once again) plays host to some great DJs, who usually play techno stuff. Considering how small the venue is, the atmosphere is fantastic.
Aside from the dancefloor, there are some small seating areas, and they always attract an alternative crowd of friendly faces. I don't think I've ever visited Dedaena without making friends.
Every Sunday, they also host a hip-hop night. I've never been, but I've heard it's good.
Cafe Gallery
As you spend more time in Tbilisi, you'll swiftly realize that very few places are just one specific thing. Most of the city's hangouts are a hodgepodge mishmash of various venues.
And Cafe Gallery is one of the city's best examples.
From the outside, it looks like nothing but an ordinary house. Inside, it's a pretty standard (but bare-bones) cafe during the day. But at night, it's transformed into one of the city's most popular (and best) techno venues.
Yes, you're right—this techno thing is becoming a bit of a theme here. There are some alternative options later in this list, I promise.
Anyway, I recommend visiting Cafe Gallery. Grungy and grimey, partying here is like partying in someone's living room. It has a capacity of around 200 people and often stays open beyond 6 am. They have some genuinely brilliant DJs, churning out some pretty interesting stuff.
World's End Bar
This small bar is a massive favourite in the city—and if you're in Tbilisi for any period, you'll probably find yourself here at some point. It's hugely popular with foreigners and locals, with a laid-back spot perfect for chatting and a few drinks.
The friendly married-couple who run the place are most well-known for their events and attractions. They offer quizzes, axe-throwing, ex-pat meetups, darts, beer pong, live music, and more. If you're looking to make friends or find something to do, World's End Bar is a great spot.
They also offer a massive variety of shots. But whatever you drink, all of their stuff is pretty cheap.
Makulatura Bar
Just a couple of doors down from World's End Bar, you have Makulatara, one of my favourite under-the-radar spots in Tbilisi.
It's a genuine little drinking dive with no frills or pretence.
The beer is cheap, the music is usually good, and it's always full of black-covered goths. It's the place where you can daub graffiti on the walls, and no one will care. But despite its grimy aesthetic, it's a really friendly hangout, and the young locals who come here are always hugely welcoming.
I massively recommend Makulatura Bar if you're hunting for something small, intimate, and bereft of tourists.
Important note: at the time of writing, you can only pay with cash.
Black Dog Bar
Black Dog Bar is one of my favourite venues in the city. It's excellent for hanging with a mixed crowd of smiling faces. It's such a small and friendly place, it's impossible to keep yourself to yourself on any visit.
They serve craft beer, no-frills meals, cheap shots, and warm welcomes.
In the early evening, the place is home to a few friendly but quiet beer-sippers. But as the clock moves closer to midnight, the jukebox becomes busier, the bar becomes more crowded, and the inebriated visitors clamber onto the tables for a drunken dance.
So if you want busy, exciting and full-on fun without visiting a club, this is one of my top nightlife spots in Tbilisi, Georgia.
Thom's Bar
Because I'm from the UK, this place is like a little home from home for me—if I ever want a familiar place with familiar faces, I head here. I absolutely love it.
It's always full of (often-British) ex-pats, and with an alluring laid-back atmosphere, it's impossible to feel uncomfortable here.
It's a pretty basic bar owned by a lovely Scottish man with an even lovelier dog. But you're always guaranteed a warm welcome from all the staff.
I always come here to watch football. I'm probably the only person who ever walked in here and requested a Newcastle match. Still, whatever sport you're looking for, they'll always go out of their way to try and screen it for you.
Thom's Bar doesn't necessarily look like a standard British pub, but it definitely feels like one. I can't recommend it enough.
Sakhelosno
Most of Tbilisi's dancing venues are full of techno-hungry hipsters who've probably never heard a Britney Spears song in their lives.
But Sakhelosno feels a little more 'normal' than most other nightclubs in the city.
With a young(ish) crowd and lots of pop music, it's a good alternative for people seeking something other than techno. That said, they sometimes play electronic stuff later in the night—but with the magnetic atmosphere this place offers (and all the cheap drinks), you probably won't remember that part of the evening anyway.
It's a really fun place and popular with both locals and foreigners.
Warsawa
One of my favourite dives in the city, Warsawa, is named after Poland's capital.
If you've ever been to Poland, you'll know that they have lots of super-affordable set-price bars, where the bargain drinks are separated into categories by how much they cost. Inside, these places are always rough and rudimentary. The focus is on keeping the prices very low and the bar very full.
Warsawa is exactly like one of those places. Apart from everyone speaking Georgian, walking into Warsawa honestly makes you feel like you've accidentally stumbled into Poland.
It's a tiny place, but it's all the better for it. In summer, when it can't accommodate all of its visitors, you see loads of people slurping and sipping on the busy streets surrounding the bar.
Drunk Owl
Drunk Owl is another dive-style cheap-drinks hangout that is massively popular. Many people hit this place for a few sneaky slurps before moving onto a nightclub.
They serve various beverages, including some surprisingly great cocktails, a decent selection of beer (for such a small place), and some great shots. They also offer live music, very friendly staff, and low-price fries.
Drunk Owl is the type of place where you can't help but feel at home.
If you want a no-frills night full of friendly faces and absolutely no pretence, this is one of the top nightlife spots in Tbilisi, Georgia.
Chveni
Chveni is an exciting little bar that attracts a mid-20s crowd and is a proper slice of fun.
It's LGBTQ-friendly, warm and welcoming, and they play an entertaining selection of retro tunes and fun pop music. If you're looking to avoid Tbilisi's ubiquitous techno, Chveni is an excellent option. They have a small dancefloor, and it gets surprisingly busy, squeezing in a lot more people than you'd expect.
Best of all, because it's in the old town, Chveni is close to many other venues we've featured, perfect if you want to do some bar-hopping. It's close to World's End, Makulatura, Black Dog Bar, and a few other entries.
And as a nice little bonus, they sometimes offer beer pong!
Ambavi
Tbilisi has many tucked-away venues that you'll likely never find unless someone in the know shows them to you.
And of them all, this is my favourite.
Outside, Ambavi looks just like a house. But sneak on through a couple of unlabelled doors, and you find a labyrinthine bar slash club packed to the rafters with fun-loving locals.
If you're looking for a speakeasy vibe, you'll love this place. You feel like you've stumbled upon a secret house party in all the best possible ways. Make sure you go to the second room through a sneaky low-level doorway.
8,000 Vintages
Okay, this entry is slightly different from most other places we've featured.
It's not the place for a massive party—but you can't visit Georgia without trying some local wine. And 8,000 Vintages is one of the city's best places to do it. Well, it's the city's most famous place to do it, which is almost the same thing.
8,000 Vintages is a chain, and a few spots are dotted around the city. But in my experience, the one on 60 Irakli Abashidze Street (in Vake) is the best of them.
They only offer Georgian wine, they have a vast selection, and the staff are very knowledgeable. 8,000 Vintages offer tastings, an extensive wine menu, and some delicious food. If you're looking for a classy wine bar with great eats, you've found it.
For an upmarket experience, this is one of the top nightlife spots in Tbilisi, Georgia.
Woland's Speakeasy
Another good option if you want to dance to something other than techno, Woland's Speakeasy is a trendy hangout.
They're famous for their beer pong table—if you want to play a few rounds against staff who you'll never beat, you'll love this place.
The dance floor is very small, and the tunes are very pop-heavy. But if you want a 'normal' hangout where you can dance to 'normal' music, Woland's is a good choice. I personally find it a little boring, but some people love the place.
Tsota Tsota
Translated from Georgian into English, 'Tsota Tsota' means 'a little bit' (which will come in useful when you try to describe your terrible Georgian skills while in Tbilisi).
But it won't come in useful in this bar, because you'll definitely drink more than a little bit.
According to many people (including me), this is the best craft beer hangout in the city. It's only a small place, but they serve up a great variety of things. Like all the best craft beer places, it's owned by a small group of people who are passionate about pivos, and it's really friendly and welcoming.
This place is perfect for good beer, a good atmosphere, and a few laid-back drinks.
Cha Cha Time, just around the corner from Tsota Tsota, is also a pretty good spot for a casual drink and a chat.
9 MTA
Another craft beer spot, 9 MTA is a little more upmarket than most other places we've featured on this list. That said, it's still a pretty laid-back place.
It's much bigger than Tsota Tsota, it's a good pick if you're hanging around with a big crowd. Glass-fronted and vast, it's a spacious spot, but it's always pretty busy.
They have a foosball table, a massive variety of beer from around the planet, and some friendly staff. And pretty unusually for Georgian nightlife venues, they even have non-alcoholic beer!
If you want to drink good beer but you don't want to spend time in a dive, this is one of the top nightlife spots in Tbilisi, Georgia.
Stamba
Like Fabrika, Stamba is a lot of different things—and in many ways, it's a classier version of its sister venue. It's a cafe, a handful of restaurants, a retro library, a hotel, a decent place to have a few drinks, and one of the most popular places in the city.
Once an old printing press, they've kept many of the old features, so it's a pretty kooky and quirky place. They offer seasonal cocktail menus (packed with well-made cocktails), a classy vibe, some comfy seating, and a really alluring atmosphere.
If you're looking for a casual sit-down spot, Stamba is a good choice. But if you want a big party, you're best off going elsewhere.
Final Thoughts and Further Reading
There they are—all the best nightlife hangouts in Tbilisi, Georgia!
There are many reasons to visit the city, but nightlife is a massive one of those reasons. I know that's the sort of clichéd thing that people say about every city on the planet—but in Tbilisi's case, it's absolutely true.
For more on Tbilisi and Georgia check out our other articles:
Thanks for reading and visiting. We'll see you next time!
🌍 Ready to Jet-Set on a Budget? ✈️

Maximize your savings with these travel essentials:

✈️ Sky-high Savings: Book budget-friendly flights with Skyscanner.
🏨 Rest Easy: Find the perfect accommodation on Booking.com or Hostelworld.
🛄 Travel Light: Store your luggage securely with Bounce.
📱 Stay Connected: Grab affordable eSIMs from Airalo or SimOptions.
🌄 Unforgettable Adventures: Find tours and experiences with GetYourGuide.
🛡️ Travel Worry-Free: Stay protected with travel insurance from SafetyWing!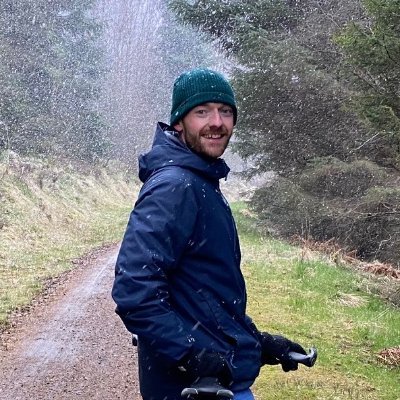 Paul McDougal is a handsome and hilarious travel writer originally from the UK. He likes hitchhiking, working remotely, and having absolutely no idea what's going on.