Last Updated: September 14, 2023
I've been living in Tbilisi, one of my favourite cities in the world, for the past few months.
Because I'm a (really cool) man who loves the outdoors, I've been exploring all of the city's mountains, hills and lakes. Lucky for me, Tbilisi sits in a mountain-ringed valley with plenty of excellent outdoor places to explore.
Tbilisi's Turtle Lake is probably the most popular of all these outdoor hangouts.
It's an incredible city-centre escape for many types of people, as it's sort of like a rural park. Unlike most outdoor retreats in Tbilisi, Turtle Lake is not particularly wild or adventurous. Still, it's packed with things to do. Some highlights include hikes, swimming, restaurants, cafes, kids' attractions, ziplines, and even an excellent ethnographic museum.
So in this guide, I've covered everything you need to know about Tbilisi's Turtle Lake, including top tips, how to get there, and all the activities you can enjoy at the place.
What is Tbilisi's Turtle Lake?
In short, Turtle Lake is one of the most easy-to-access outdoor escapes in Tbilisi. A tiny lake sitting slightly south of the city's Vake district it's a great green space, and it's a nice place to spend a few hours.
Perched at an altitude of around 690 meters (2,264 feet), Turtle Lake (or 'Kus Tba,' if you're trying to learn the local lingo) has a circumference of around 1km. But although it's relatively small, it's a massively pretty place. There are loads of attractions and exciting things dotted around its banks.
Because it sits high above some parts of the city, Turtle Lake is great for grabbing views of Tbilisi. If you're looking for an excellent but accessible viewpoint, you've found it! From various points of Turtle Lake and its surroundings, you can see Vake, Saburtalo, Mtatsminda Park, and many other areas of the city. The best panorama is from the main parking lot—wander over to the road's edge and peek over the precipice!
What Can I Do at Turtle Lake?
Loads of things!
Although it's a lake, that's not all it is. There's plenty to enjoy in and around Tbilisi's Turtle Lake, including eating, drinking, hiking, ziplining, running, petting stray dogs, and more. And coming up, I've covered it all!
Eating and Drinking at Turtle Lake in Tbilisi
Because it's more of a day-trip spot than a wilderness retreat, there are many places to eat and drink around Tbilisi's Turtle Lake.
One of the best and most popular restaurants is Buri BBQ, a great venue that hosts weekly live music nights every Thursday. They serve various alcohol and meals, and the focus is (unsurprisingly) on BBQ food. The service is often pretty slow (that's Tbilisi for you), but it's a comfy place with friendly staff, and the meals and morsels are great. I recommend chowing down on the lasagne.
Ciskari is another excellent spot. It's literally a restaurant in a greenhouse and one of the prettiest eateries in the city, and it's great for munching in summer. They serve up local Georgian specialties, and the prices are surprisingly low.
Ciskari is great for coworking during weekday afternoons, and you often find self-styled digital nomads sitting around on their laptops. And at night, it's a perfect place for a little party, with some good DJs and a surprising number of movers and groovers.
Turtle Lake is also home to a branch of the Coffee Bean and Tea Leaf cafe chain, perfect for grabbing an iced coffee in sunny weather. Their seating area is all tree-lined and charming, and it's lovely in warmer months.
Dotted all around the park, you also get lots of food and drink trucks selling snacks, smoothies, juices, hot beverages, and plenty more.
And in addition to the eateries listed above, there are lots more food and drinks venues (but I'm yet to visit them all).
Exercise and Outdoors Stuff at Turtle Lake in Tbilisi
Turtle Lake is a hugely popular city-centre hiking spot, with lots of trails running to various parts of Tbilisi, its mountains, and its outskirts.
And these trails are surprisingly diverse. They take you through forests, flat plains, rocky outcrops, pretty waterfalls, mini streams, and more. The most popular is the trail from Turtle Lake to the city's centre. Still, you also have great walks to Mtatsminda Park, Svan Tower, a couple of monasteries, and more.
If you want a bigger adventure, you can even wander all the way to Tskneti, a rural part of Tbilisi that feels like a village of its own. It's a great option if you're keen to escape the mighty sprawl of central Tbilisi.
If walking isn't fast enough for you, Tbilisi Running Club (who I love running with) often tackles trails in and around Turtle Lake. They run most Saturdays and Sundays, and Saturday is the so-called 'easy' day and usually includes Turtle Lake.
What they consider to be 'easy' is probably different from most people's idea of what's 'easy'. These runs usually clock in at around 15 km (9 miles), with an elevation gain of about 400 meters (1,300 feet).
But the physical fun isn't limited to just walking and running. In and around Turtle Lake, you also get calisthenic areas, a sand volleyball court, pedalos, table tennis, a mini football stadium, and a paved area that runs around the lake's perimeter. You can also swim in the lake!
There are also mountain bike trails dotted around the outskirts of Turtle Lake, along with some obstacle-style sections featuring jumps and other features.
In short, you can do lots of exercise in and around Turtle Lake. If you're looking for an all-boxes-ticked exercise area in the city, it's arguably your best option.
History and Heritage at Turtle Lake in Tbilisi
If you're interested in the people and history of Tbilisi and Georgia, check out the Open Air Museum of Ethnography, just beneath the main part of the park.
I find stuff like this intensely dull, but you'll love the place if you like museums. It's been part of the Georgian National Museum since 2004, and it's known as one of the city's best historical attractions.
Home to around 70 traditional-style buildings, it has water mills, farmhouses, a winery, a basilica, a crypt, and plenty more exciting insights into history and heritage. It's one of those places where you get staff wandering around in old-school clothes and acting as if they live in the past.
It costs 5 lari for adult visitors (which is currently less than $2USD) and less than 1 lari for children. Bargain!
Other Things to Do at Turtle Lake in Tbilisi
The fun isn't over yet!
Aside from all of the above, you can do so much more at Tbilisi's Turtle Lake.
If you're travelling with kids, you get lots of carnival-style rides and kiosks in and around the area. The little ones can shoot guns, jump on trampolines, zoom around on rides, and have the time of their little lives.
But there's plenty of excitement for adults, too.
There's a mini-concert stage close to the lake, which offers gigs and events, especially in warmer months. Most of these events are dance parties hosted by Georgian DJs.
The lake is also home to a pair of ziplines. The biggest is one of the longest ziplines in Europe, but it's only open in summer. It reaches speeds of up to 25 miles an hour (40 kilometres an hour), and it's super fun. It costs 50 lari, which is pretty expensive by Georgian standards, but it's worth the money.
The smaller zipline runs across the face of the lake. Again, it's only open in summer.
One of my favourite things to do at Tbilisi's Turtle Lake is making friends with all the wild dogs. Though they can be aggressive with other dogs (more on that later), they're friendly with humans. Take some dog food with you, fill their little bellies, and don't be surprised when you make some new best friends.
These dogs often go up to Turtle Lake to birth puppies, so you'll usually see cute little pups running around various parts of Turtle Lake's wooded areas.
How to Get to Turtle Lake
Walk
I'll always recommend walking. Part of the fun of Turtle Lake is walking around the lake itself—so it makes sense to wander to the place and tick off one of the area's best activities en route.
The most logical way to walk to the lake is by following the vertiginous cobbled streets that lead through the northern part of the old town and up into the southern side of the lake. Go to Rustaveli Metro, then follow a map, and you'll be on the right track.
You can also walk to Turtle Lake from Vake. Head to Vake Park, walk uphill to the most southern point of the park and then follow the waymarked trails that bring you to the lake.
Last of all, if you want a longer walk, it's possible to walk from the old town to Mtatsminda Park, then from Mtatsminda Park to Turtle Lake. It's a pretty lengthy option, but it's a charming route and much less busy than the two other options I've just outlined. If you have plenty of time, walking is definitely the way I recommend.
Cable Car
Probably the most exciting way to reach Turtle Lake is to take a cable car from Vake. It closed down for a long while but reopened in 2006 and runs from Chavchavadze Avenue, near Vake Park.
The gondola-style cars run regularly and can allegedly transport around 2,000 people per day.
The ride takes around 5 minutes and costs 1 lari (around £0.35USD). If you have a travel card, you can use it to ride. If you don't, you can simply pay in cash.
Taxi
In most places on the planet, this would seem like an unnecessarily middle-class way to reach a lake. And although that's probably still true, taxis are cheap in Tbilisi.
Because of that, many people (both locals and foreigners) regularly use taxis to get around, and they usually do so by app—the two most popular are Bolt and Yandex.
You can also flag down a taxi in the street. Make sure you negotiate a price before you set off, or you'll probably be overcharged.
Public Transport
Many of Tbilisi's visitors (and even long-term ex-pats) unfairly eschew the city's public transport.
But it's a great system. Extensive, reliable and regular, you can travel all over the city by bus, metro and marshrutka.
Tbilisi's public transport won't bring you right to the heart of Turtle Lake, but it'll get you relatively close. You can catch buses from Vake, Liberty Square, Rustaveli and other places, and all of them can take you pretty close to the lake. If you want to travel exclusively by metro, Rustaveli is the lake's closest station.
For more information, use Google Maps, which has excellent (and reliable) up-to-date real-time information on Tbilisi's public transport network.
When to Visit Tbilisi's Turtle Lake
The best time to visit Tbilisi's Turtle Lake (which probably won't come as much of a surprise) is during the city's warmer months, from April until August.
The best months are May and June when the temperatures are warm, but before it gets searingly hot. During this period, Turtle Lake gets massively busy—because it's accessible, family-friendly, and full of things to do, it's the go-to outdoor space for lots of the city's residents.
You can, of course, walk around the area in winter (and I have), but it's nowhere near as pretty during those months. In colder months, the lake is frozen, the food trucks are closed, and the whole place is quieter.
In short, Turtle Lake in warmer months feels like a very different place to Turtle Lake in colder months—it's genuinely like visiting two different places.
Top Tips for Visiting Turtle Lake
If you're visiting with a dog, be ready for some conflict. Tbilisi has lots of stray dogs all over the city. They're usually super friendly, but they can sometimes be territorial when they see other dogs. Because there are many puppies (and their moms) at Turtle Lake, they're particularly territorial here. They constantly bark, but I've never seen them bite.
There are several public toilets dotted around various parts of the lake. In my experience, none of them is pay-to-use.
If you're hiking or cycling in warmer months, watch out for snakes. They're especially prevalent in April, May and June. Although Tbilisi's outdoor areas have many types of snakes (some venomous), they rarely bite. So while you should be wary, you don't need to be scared.
Tbilisi's Turtle Lake is a must-visit if you travel to the city with kids. It's pretty, there are many kid-friendly attractions, and it's very safe and popular.
Turtle Lake in Tbilisi: Final Thoughts
There you have it—everything you need to know about Turtle Lake in Tbilisi!
If you want to know anything else about the city, check out our fact-packed guides on:
I massively recommend visiting Tbilisi. Tbilisi is great; its people are friendly, and it's packed with brilliant things to do. Get yourself there!
Thanks for reading, and make sure you stick around for more!
🌍 Ready to Jet-Set on a Budget? ✈️

Maximize your savings with these travel essentials:

✈️ Sky-high Savings: Book budget-friendly flights with Skyscanner.
🏨 Rest Easy: Find the perfect accommodation on Booking.com or Hostelworld.
🛄 Travel Light: Store your luggage securely with Bounce.
📱 Stay Connected: Grab affordable eSIMs from Airalo or SimOptions.
🌄 Unforgettable Adventures: Find tours and experiences with GetYourGuide.
🛡️ Travel Worry-Free: Stay protected with travel insurance from SafetyWing!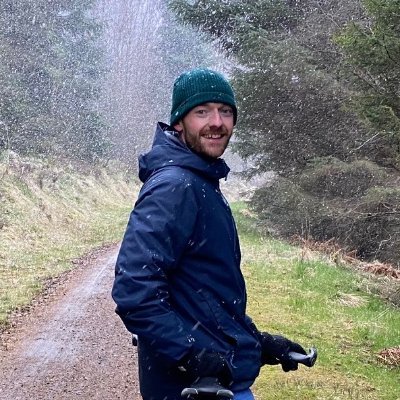 Paul McDougal is a handsome and hilarious travel writer originally from the UK. He likes hitchhiking, working remotely, and having absolutely no idea what's going on.