Last Updated: September 14, 2023
On the hunt for the best plant-based spots down south? Luckily, there are tons of vegan-friendly restaurants in Queenstown. Whether you're looking for a quick grab-and-go bite or a full sit-down meal, these are the best vegan restaurants in and around Queenstown.
Farelli's Trattoria
Address: Steamer Wharf, 88 Beach Street, Queenstown 9300, New Zealand
Farelli's Trattoria is an Italian restaurant with a full vegan menu giving plant-based guests get a top-notch dining experience. The polenta chips with vegan aioli are a must, and all of the vegan pizzas are to die for. More local favourites include the calzone and the plant-based chorizo pizza. Pair your pasta or pizza with the vegan and organic Momo sauvignon blanc for the full Italian experience.
From the Staff

We change our vegan menu regularly. Right now, I'd have to say the vegan garlic bread, arancini, diavola pizza with plant-based chirozo, or gnocchi are top of the list!

We've had a dedicated vegan menu since 2015 and were one of the first QT restaurants (if not the first!) to have a vegan menu.

– Erica at Farelli's Trattoria
Yonder
Address: 14 Church Street, Queenstown 9300, New Zealand
All hail Yonder. It's a block away from the lakefront with a groovy vibe and tons of patio seating. Yonder goes above and beyond with their plant-based offerings. Local favourites include the miso eggplant bowl bursting with flavour and the vegan butty for a more traditional breakfast. The food is filling and nutritious, with all the vegan options marked on the menu. At Yonder, you can also find vegan pancakes and plenty of treats in the cabinet. Check out their updated summer menu!
From the Staff

Here at Yonder we're always pushing the limits on the vegan dishes we can offer. Some of the staff (& locals) favourites are the vegan buckwheat pancakes which change flavours seasonally, and also the vegan butty which is our owner's favourite with crispy tofu and hummus on a housemade pumpkin bread bun! Many of the dishes have option to be made vegan, and so the Jalapeno & Corn Fritters are a good example of how we can make small changes to include food for everyone.

– Danielle from Yonder
Eatery by Frank's
Address: Shop 7, Ground Floor, Ramada Hotel, 24 Hawthorne Drive, Frankton, Queenstown 9300, New Zealand
Breakfast and lunch with a side of ambience, Eatery by Frank's in Frankton will satisfy any craving. Sweet or savoury, Eatery by Frank's has a plethora of vegan options available and even more that can be made vegan-friendly.
For breakfast, chow down on almond macadamia granola, acai bowls, or the Aunt Bird (a heaping plate of veggies topped with cashew cream and turmeric nuts). For lunch, dig into a sushi bowl laden with karaage fried cauliflower, vegan nachos, or one of the many protein-packed super salads. And don't forget to swing past the cabinet on your way out for extra takeaway goodies.
Blue Kanu
Address: 16 Church Street, Queenstown 9300, New Zealand
Blue Kanu caters to several diets with zesty Asian cuisine and an upscale feel. Vegan-friendly favourites include papaya salad and Thai green curry, shitake mushroom and smoked tofu roll, and kung pao jackfruit nachos.
If you feel like going all out, opt for the 'Trust the Wok' set menu. The chef will send out a large selection of vegan goodies to enjoy. However, be sure to mention that you'd like the vegan selection at the time of booking. This will allow the chef ample time to prepare your veggie-filled feast.
Margo's
Address: 26 Ballarat Street, The Mall, Queenstown 9300, New Zealand
Technically, Margo's isn't a fully vegan restaurant, but they have a ton of plant-based fare on the menu. They have an entire vegan menu that packs a serious punch. Dishes like cashew queso, spiced kumara taquitos, wild mushroom tacos, nutty nachos, and even vegan fajitas are must trys!
Margo's is the place to be if you're looking to get your spice on. Though be warned, their frozen margaritas are irresistible and completely addictive.
From the Staff

You've got to try the Vegan Salt & Cumin Cauliflower Fajitas – we're all obsessed!

– Phoebe at Margo's
Halo Forbidden Bite
Address: 1 Earl Street, Queenstown 9300, New Zealand
You'll find a delightful selection of plant-based fare at Halo. Whether you're after breakfast, lunch, or dinner, Halo is the place to cozy up and tuck into a hearty meal. The cabinet is brimming with grab-and-go vegan goodies to enjoy lakeside, and there's an entire dedicated vegan menu if you feel like dining in.
Some vegan favourites include a decadent tempeh hash, tofu burrito with all the fixings, a vegan quinoa bowl with plenty of veg, and rainbow toast for breakfast. The portions at Halo are generous and filling, the coffee flows freely, and there are fresh-squeezed juices to top things off. It's an ideal place to start any day in Queenstown!
Hustl. Cafe
Address: The Market 19 Grant Road, Frankton, Queenstown 9300, New Zealand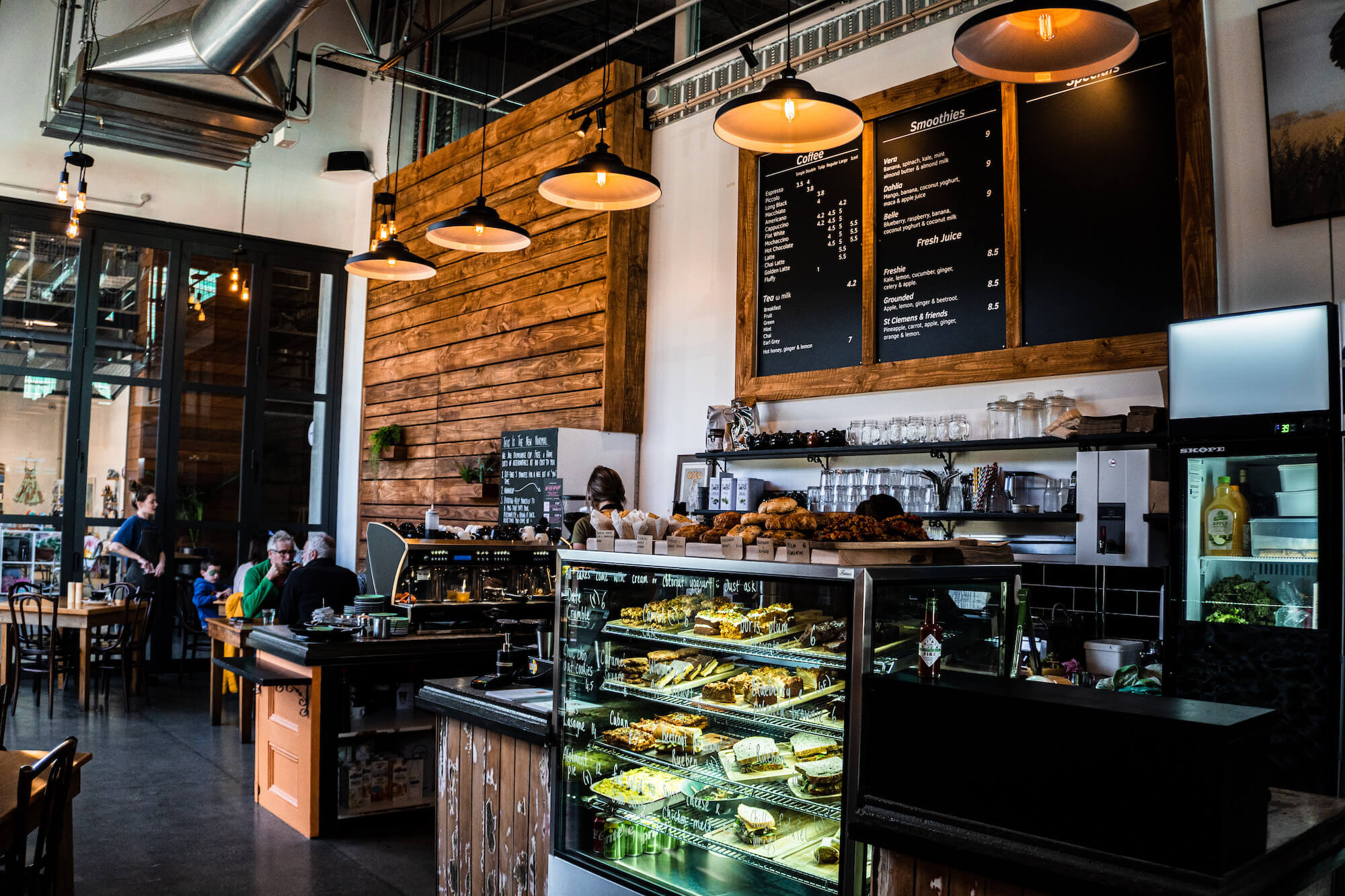 Seeking a vegan breakfast in Queenstown? You can't go wrong with Hustl, one of the newest cafes in the game. Hustl is owned by the same family as Halo, and has a large focus on sustainability. It's no wonder they knock it out of the park with their hearty vegan food options, which are sure to provide ample fuel for wandering the aisles at Kmart or any other Five Mile errands.
Play it safe with banana french toast, porridge, or a sun-burn (Hustl's rendition of a vegan breakfast bap). Or mix it up a bit with an Indian tofu scramble, happy toast loaded with veg, Moroccan spiced pumpkin salad, or a vegan breakfast burrito with guacamole that is not a far cry from Halo's very own.
From the Staff

Our go-to vegan menu item is our "Indian Tofu Scramble" served on roti, with eggplant brinjal, tamarind cashew and Bombay potatoes. Yum.

– Matiu at Hustl.
Taco Medic
Address (Queenstown): 3 Searle Lane, Queenstown 9300, New Zealand
Address (Frankton): Shop 10A, Grant Road, Queenstown Central, Frankton, Queenstown 9300, New Zealand
Taco Medic is the place to be for a quick lunch or dinner on the go. They have two locations – one tucked away down Searle Lane in Queenstown, with a second location in Frankton.
The taco stand doles out three vegan tacos to enjoy:
The Producer (garlic and thyme black beans with kumara).
Kaimanga (walnut and pepita fried cutlet loaded with sauce).
The Harvester (raw broccoli and tofu salad with cranberries and salsa).
For $7 you get a perfectly handcrafted taco with locally sourced ingredients. To snag the best deal, visit between 3-6 pm on Tuesdays when they're $5 each.
Locker Room Sports Bar
Address: 10 Brecon Street, Queenstown 9300, New Zealand
While it may look like your average, run-of-the-mill sports bar, Locker Room boasts a full-on vegan menu. Locker Room is a prime spot to grab a plant-based lunch or vegan pub food over a game.
The menu is extensive and boasts timeless favourites like waffle fries, onion rings, fried pickles, and a huge selection of vegan hot dogs, wings and burgers. Dishes like the Tex-Mex nachos with drunken bean chilli, a buffalo no chicken wrap, and a vegan mac n cheese are also quite popular.
From the Staff

Right now, our two favourite vegan dishes are our Loaded Tater Tots (smoked coconut, cashew sauce, and salsa) and Mac N' Cheese (topped with buffalo cauliflower)!

– Casady at The Locker Room Sports Bar
Saigon Kingdom
Address (Queenstown): 88 Beach Street, Queenstown 9300, New Zealand (Steamer Wharf)
Address (Frankton): 12 Hawthorne Drive, Frankton, Queenstown 9300, New Zealand
With unbeatable lunch deals and dishes bursting with flavour, Saigon Kindom is among the top vegan restaurants in the area. Queenstown is lucky to have a location in town, and there's another in Frankton near Remarkables Park. This Vietnamese spot oozes charm and has a portion of the menu devoted to plant-based provisions. Stick with tried and true classics like tofu summer rolls, coconut milk curry or a vegan pho packed with seasonal veggies. Or branch out a bit with soy-glazed crispy tofu, a Vietnamese crepe, or lemongrass and chili stir fry, which is sure to delight the entire table. Wash everything down with a cold Tiger Beer to instantly transport to Asia!
Cafe Society
Address: 6/32 Grant Road, Frankton, Queenstown 9371, New Zealand
If you're out running errands in Five Mile and have a craving for plant-based goodness, Cafe Society has a tasty vegan menu for a laid-back brunch. You can't go wrong with timeless dishes like avocado smash and granola. Cafe Society also ramps things up with creative plates like a colourful brunch bruschetta, jackfruit hash, and even a big breaky with a mushroom medley, falafel sausages, hashbrowns, and greens. Are you drooling yet?
Fat Badgers Pizza
Address: 33 Camp Street, Queenstown 9300, New Zealand
Who says you can't have your pizza and eat it too? Fat Badgers has revolutionized the vegan game, so no more subpar pies from fast-food chains. Instead, you get pizzas that are as delicious as they are supersized. Fat Badgers has a separate vegan menu, and on top of that, they can make any of their vegetarian pizzas plant-based.
Choose from classics like vegan mozzarella with tomato, basil, and a garlic swirl, or turn things up a notch with pizzas covered in mushrooms, peppers, and a variety of other veg. On nights when you aren't feeling pizza, you have a fair share of sides to choose from, like vegan poutine (or pou-Thai for an Asian twist), curry chips and cheesy garlic bread.
From the Staff

As a vegan, I'd say my favourite menu item is the Vegan Fun Guy pizza. However, the Vegan Princess is also delightful and the Vegan Pou-Thai is also great!

– Zoe at Fat Badgers Pizza
Paddy Gaddy
Address: 20 Ballarat Street, Queenstown 9300, New Zealand
Paddy Gaddy is an Asian fusion restaurant on Ballarat Street. They offer a daily vegan salad for all the plant-based foodies looking for a refreshing meal. Paddy Gaddy gets creative with their salads by throwing in lychees, coconuts, and other Asian goodies into the mix.
They also have vegan curries which are good enough to satisfy any meat eater. They also have dishes like summer rolls with pickled veg and crispy eggplant, vegan dumplings, and even pandan tapioca to finish on a sweet note. On a sunny day, Paddy Gaddy's is the perfect place to enjoy a meal outside.
Bespoke Kitchen
Address: 9 Isle Street, Queenstown 9300, New Zealand
Sink your teeth into vegan breakfast goodies at Bespoke kitchen. The cabinet is overflowing with plant-based offerings. The menu has plenty of options for brunch and lunch, like a vegan benedict, chai spiced porridge, cinnamon swirl pancakes, and Korean fried tofu. There's also an assortment of smoothies and juices to round out any meal enjoyed at Bespoke. But a word to the wise – Bespoke is often packed, so arrive early or come prepared to wait.
Vudu Cafe and Larder
Address: 16 Rees Street, Queenstown 9300, New Zealand
Another ultra-popular spot for breakfast, Vudu Cafe and Larder is open from 7:30 am to 3 pm every day. The menu changes with the seasons, but you can always count on dependable vegan options. Find variations of oat, almond and coconut granola, poppyseed pancakes, or Tuscan beans on rye enjoyed outside with a view of the lake. If you're looking for something a bit quicker than a sit-down meal, peruse the cabinet for an assortment of vegan cakes and sweet treats.
Smiths Craft Beer House
Address: 53 Shotover Street, Queenstown 9300, New Zealand
Plant-based eaters don't have to miss out on pub food. Smiths Craft Beer House has an extensive draught beer list and a killer vegan menu to match. Vegans flock to the loaded fries piled high with BBQ jackfruit, a beyond meat burger on a vegan bun, and even a Mexican pizza with vegan mozzarella, maple roasted pumpkin and a mix of bold flavours and spices. How's that for a decent meal?
Cargo Gantley's Pub and Cafe
Address: 172 Arthurs Point Road, Arthurs Point, Queenstown 9371, New Zealand
Cargo Brewery is great to enjoy a sunny day and the place to be after a day up Coronet. The brunch menu features a variety of smoothie and granola bowls, a plant-based breakfast bap, and a big plate of roast pumpkin and cassava. The lunch and dinner menu brings slightly less choice but a few standout dishes are the beetroot falafel burger (add kimchi for an extra punch), the gnocchi of the day, and a soy and pilsner portabello Bahn mi. Finish off your meal with a mini cinnamon doughnut!
Caribe Latin Kitchen
Address: 36 Ballarat Street, Queenstown 9300, New Zealand
Caribe's smattering of plant-based Latin cuisine makes it one of the best vegan-friendly restaurants in Queenstown. Foodies will be able to eat their hearts out with a wide selection of tapas, arepas, burritos, quesadillas, and other authentic dishes loaded with veggie goodness and exciting flavours. For a quick snack, the guacamole or nachos will hit the spot. If you're after something slightly more involved, opt for the loaded veggie burrito or mushroom and garlic quesadilla, washed down with a classic Mexican Jarritos soda. Enjoy your food at a colourful outdoor table on-site or at the small park across the street.
Fergburger
Address: 42 Shotover Street, Queenstown 9300, New Zealand
You can't visit Queenstown without stopping by the infamous Fergburger. This Queenstown staple churns out cheeseburgers but also has a tempura tofu burger to join in on the fun (plus a Ferg-lafel patty for any vegetarians). To top it off, pop next door to Fergbaker for a vegan doughnut, and you have a full plant-based meal for under $20. If you want to enjoy Ferg like a local, call in your burger ahead of time to skip the line.
Lord of the Fries
Address: 27 Brecon Street, Queenstown 9300, New Zealand
Lord of the Fries is undoubtedly the most iconic vegan restaurant chain in New Zealand, serving up plant-based American style fast food. We're talking chicken nuggets, cheeseburgers, crispy fries, and soda, all minus the animal byproducts. The Queenstown location is planted at the base of Skyline Gondola and is currently closed but set to reopen in April 2022, if you can manage your cravings until then.
Further Reading
For more information about Queenstown's restaurant and adventure scene, check out our other articles:
🌍 Ready to Jet-Set on a Budget? ✈️

Maximize your savings with these travel essentials:

✈️ Sky-high Savings: Book budget-friendly flights with Skyscanner.
🏨 Rest Easy: Find the perfect accommodation on Booking.com or Hostelworld.
🛄 Travel Light: Store your luggage securely with Bounce.
📱 Stay Connected: Grab affordable eSIMs from Airalo or SimOptions.
🌄 Unforgettable Adventures: Find tours and experiences with GetYourGuide.
🛡️ Travel Worry-Free: Stay protected with travel insurance from SafetyWing!
Jane is a seasoned nomad who has been traveling full-time for 5+ years. She currently splits her time between Paris, New York City, and New Zealand, and is well known for always having a smile on her face.
You can keep up with her travels on Life in the Fast Jane.